About a year ago my husband convinced me that I should make him a Smoking Jacket. We looked at a lot of vintage patterns, and finally decided that the best choice would be Simplicity 1758 View 3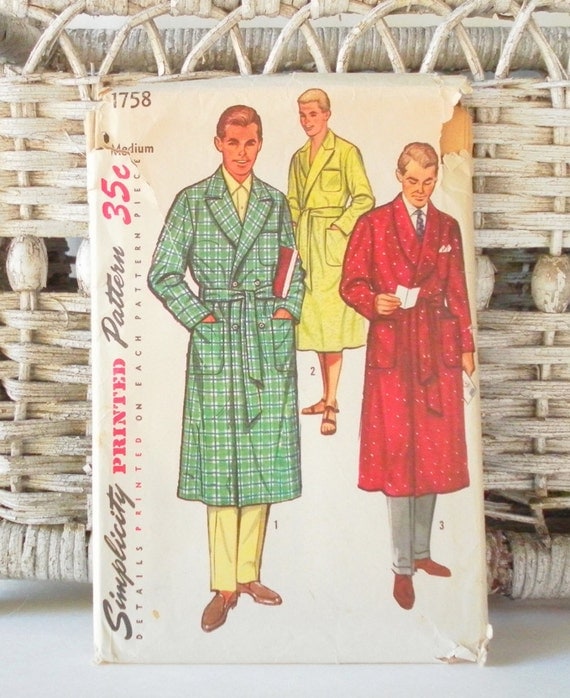 He purchased quilted fabric in golds and black. I worked on it much of the summer because I did a ton of hand finishing on it, and finally finished it a few weeks ago. It turned out quite lovely.
I am hoping to get my husband to agree to a photo shoot this weekend 😉 Wish me luck!