I've done coordinating dresses for my daughters before, but never outright matching. Browsing vintage patterns online I came across McCall's 4346 (copyright 1957, the same year my mother was born), and knew that I had to do it for both of my girls. It took a little while to find usable copies in sizes 6 and 12 – these were supposed to be Easter dresses (don't judge me) – but I finally pulled it off.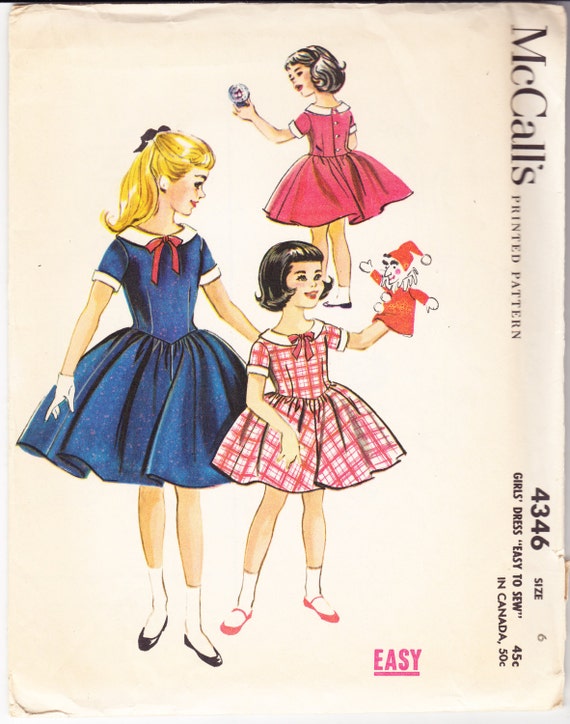 I was considering making both of their dresses in solid blue with a red bow just like the blondie on the pattern envelope there. But once I laid eyes on this Michael Miller print,  I couldn't stop picturing my girlies in it. I mean, come on! It's birds hanging dishes on a clothesline!
Other than my buttonholer's continued refusal to cooperate, these dresses came together amazingly fast. I love how the simple lines work with an obnoxious novelty print (I'm already thinking about Christmas dresses). And here are my girlies all decked out with their new crinoline petticoats and big smiles!