Yay! I finished my Sew For Victory dress! The pattern I used is Hollywood 1335. My aim was to make a perfect spring/summer dress. I think the fabric just breathes those seasons with the bright colors and floral print.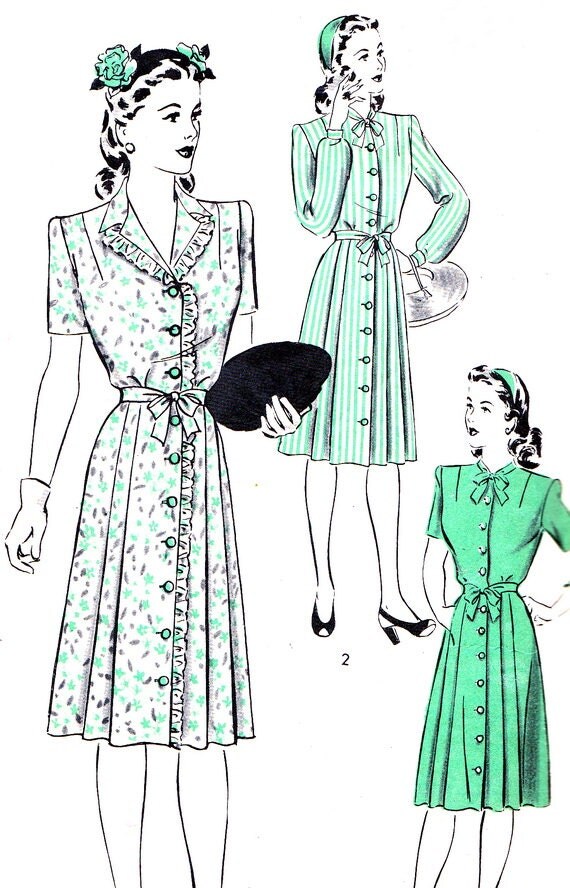 What I love about this pattern are the ruffles and the pleated skirt. Actually the pleats hold little pockets, which is such a smart design feature!
Sewing this dress went pretty ok. I had a few difficulties during the process. The sleeve cap had too much ease. I tried different methods to get the sleeves in smoothly, but with no good results. So I gathered the sleeve cap to create a little puffed sleeve. 
I also had some problems with the buttonholes. Well one buttonhole, to be more precise. I had to redo this particular button hole 4 times before I got the result I wanted. How frustrating.
And I couldn't use my serger because it has some difficulties. Instead I choose to use seam binding. This seam binding was a gift from a friend! Look how beautiful the inside looks! This is really the best way of finishing edges! I really want to use seam binding more often in future projects. We don't have this in the Netherlands as far is I know, so I really need to find a good online shops with reasonable (shipping) prices. Any suggestions are very welcome 🙂
The best thing about this dress is my boyfriends opinion. Normally he doesn't really like my floral dresses. But this one he does like. He said he thinks the dress and colors really suits me. How cute!