I have recently been cleaning out some of my hoard of sewing patterns and books and thought you all might enjoy a few "fashion plates".
Above is the fashion plate for Peterson's February 1879. It is the whole reason I started collecting Victorian fashion magazines. I completely fell in love with the black ensemble second from the right.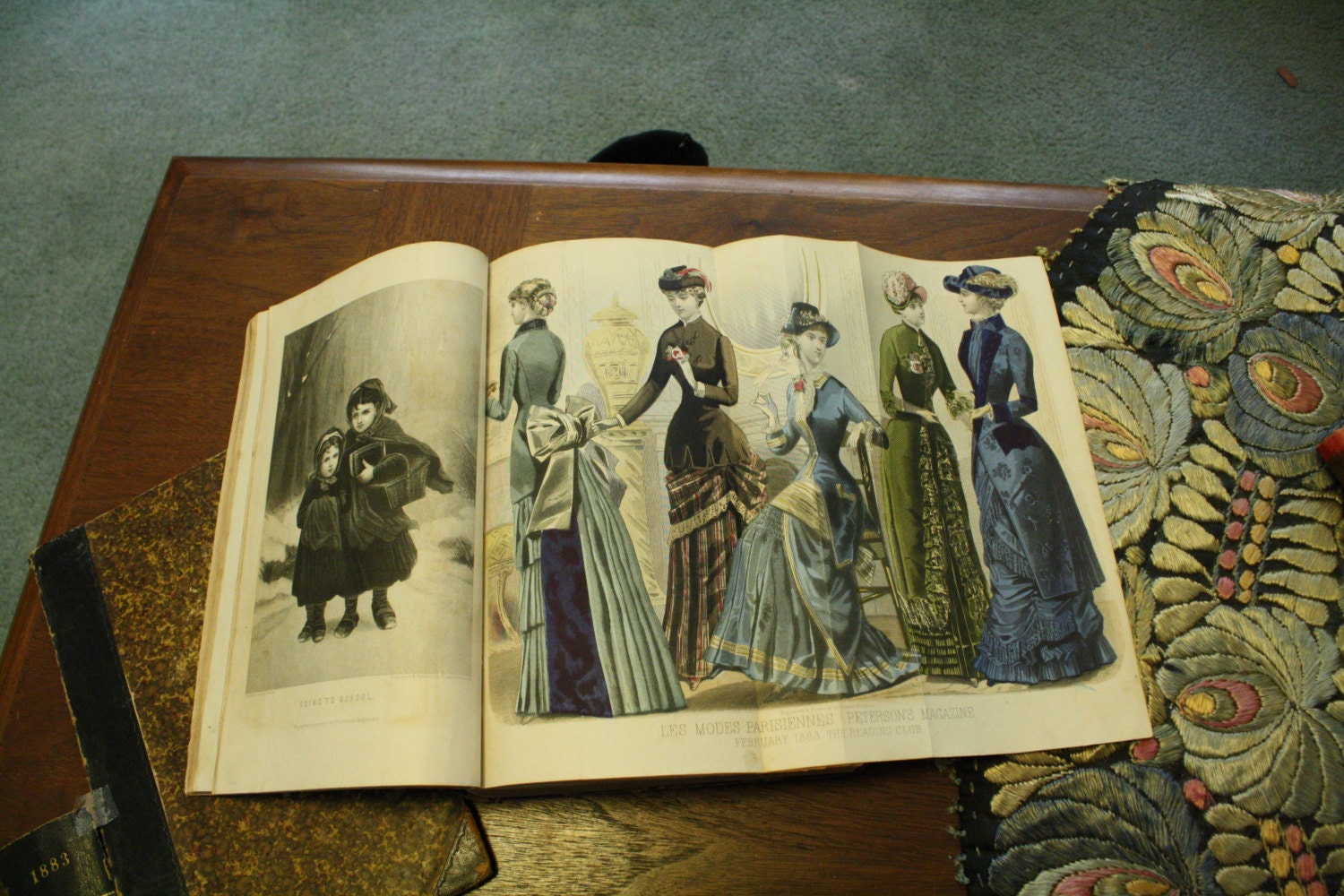 I love the green and pink in this fashion plate. Fashion plates are all hand colored, so they the colors can sometimes vary depending on the lady who painted them.
For more visit my blog EleanorMeriwether.blogspot.com
xoxo