Hi All
I only recently stumbled across this treasure trove of inspiration, and instantly became an avid fan! I just graduated from college, and although I am just a beginner, I am trying to hone my sewing skills specifically with 1950s/1960s styles. I am having so much fun perusing all your projects, and only hope I have something just as nice to show off soon.
To show his support for my new found obsession, my BF is going to spring for a dress form for Christmas! I am obviously super excited, but as I mentioned before, I am kind of newbie to this fun and fantastical world, so I am a tad clueless as to what exactly I should be looking for.
The hunt began at the logical first stop for all things beautiful and vintage, Etsy of course. My heart sang as I browsed the plethora of loveliness that might just soon be mine, and I did find a number of contestants for the coveted position of my in house body double.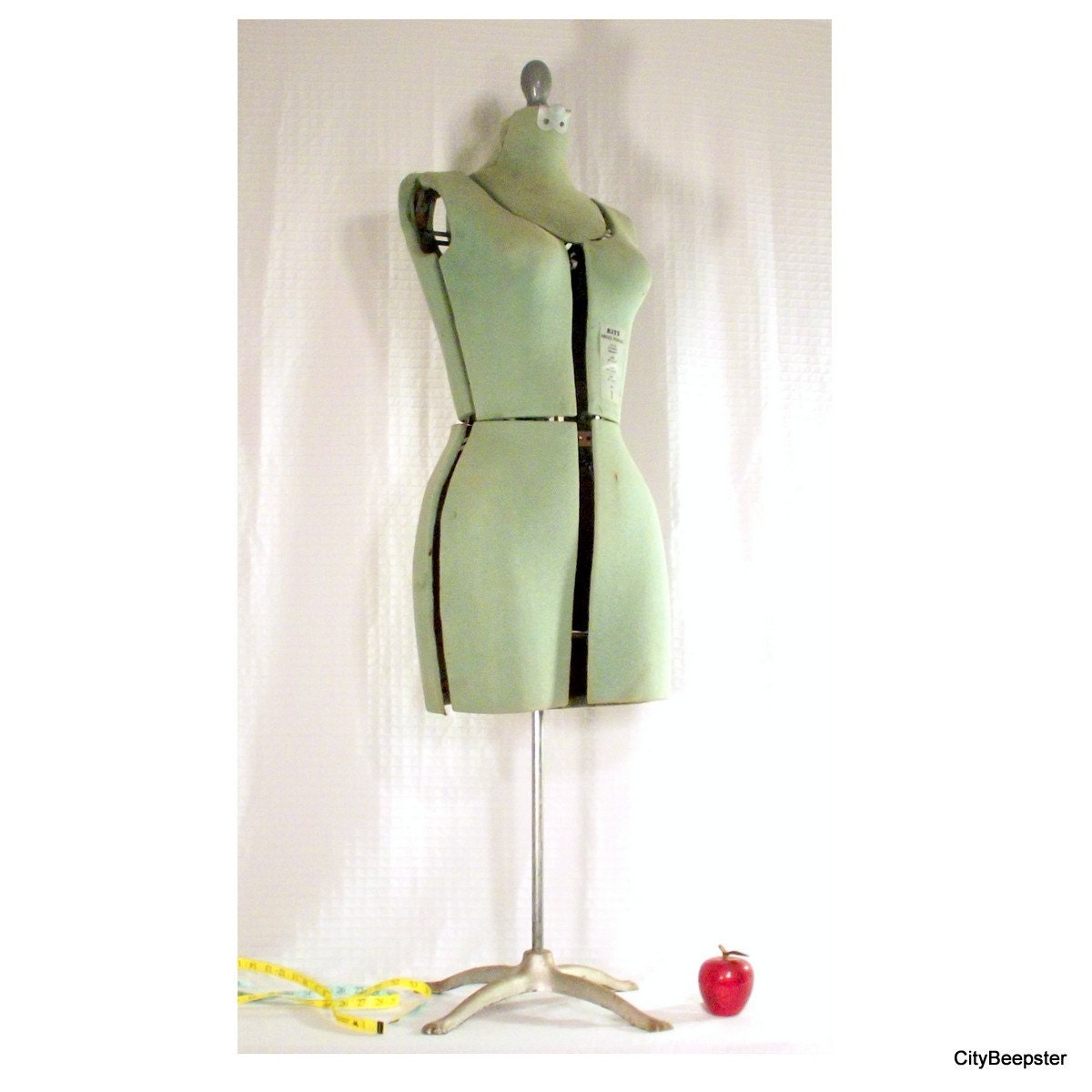 I mean, how gorgeous are these girls?
But then a nagging thought occurred to me; Perhaps I should be focusing more on the function of the dress form, and less on the display/vintage aspect. I did a bit of research about what I should be looking for, but have come up with nothing conclusive. Collapsible shoulders, adjustable height, and wheels seem to be biggees, and I did find a nice form that doesn't break the bank from The Shop Company that seems to cover everything.She looks clean and crisp, but alas she is admittedly not vintage.
So, sewers of the world, what do you think? What do all you professionals out there use?
I am so excited about joining this awesome vintage-sewing community. Keep up all the beautiful work!