So you remember way back when, when I worked for hancock?? Well, I bought this fabric. Covered in half naked cowboys and old red pick ups-with plenty of aloe for soothing after you burn yourself with looking wink wink, Anyway, I decided to make Gertie's easy jacket from her Butterick line and use this for the lining.
ah La:
Full Length Double-Breasted Coat Pattern by Gertie b582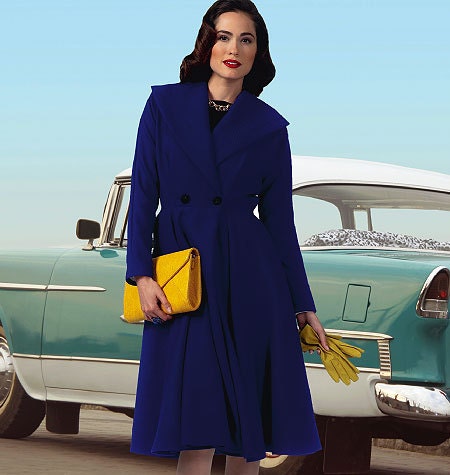 And I've got this fabric, right? Its a weird sort of weave with curlique clouds all up on it. Anyway, I decided to pair the two together, because it kinda looked like steamy smoke. And where theres smoke, there's hothothot FIREY cowboy.
Because I say so.
Here are some In Production Photos
pockets designed so whenever I stick my hand in I get a palmful of HIM.
(Jealous??)
Fueled By Pepsi
Here is where I set in the bodice lining, and the pockets.
And  didn't take anymore photos until just now to show the finished product lmao.