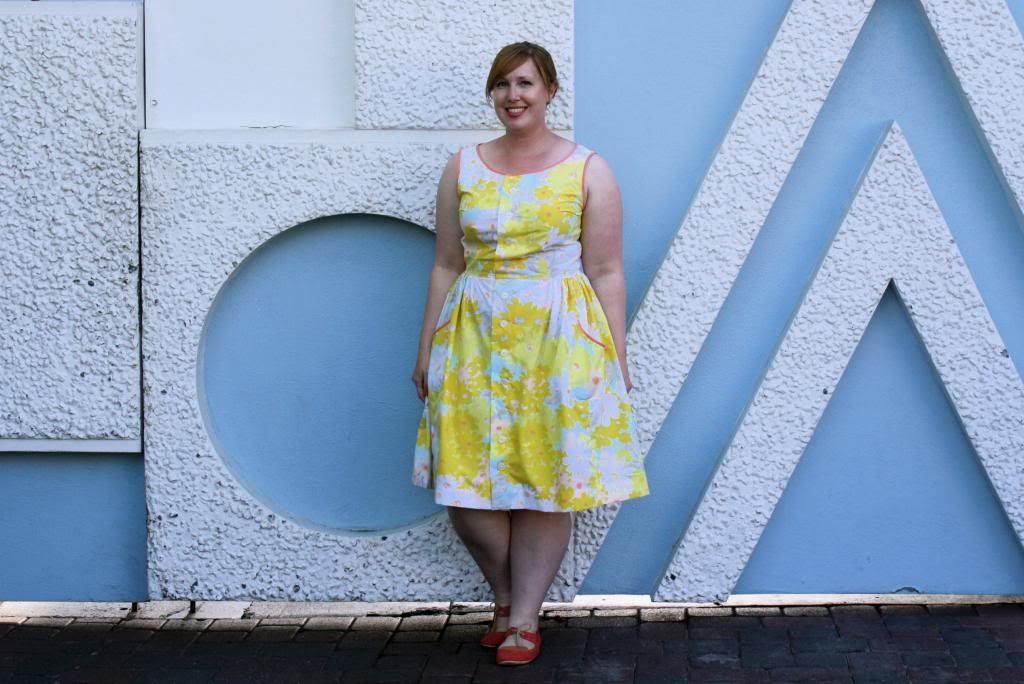 Hi again! I just wanted to share this dress I made last week. If you couldn't tell, I made it from a vintage sheet.  The pattern I used is shown below, Advance 9209. The pattern is actually for a pinafore to be worn over a nightgown, so I made a few little tweaks to make it work as a sundress- adding more buttons and making the pockets a little smaller.
I made my own bias tape for the first time for the project and I'm amazed at how easy it actually is! I also learned how to use my sewing machine's buttonhole foot for the first time (embarrassingly, I've had it for like 8 years!) and I think it just changed my life!
I have more pictures and info over here on my blog, Mint Green Sewing Machine, if you'd like to pop over and take a look!
-Melissa