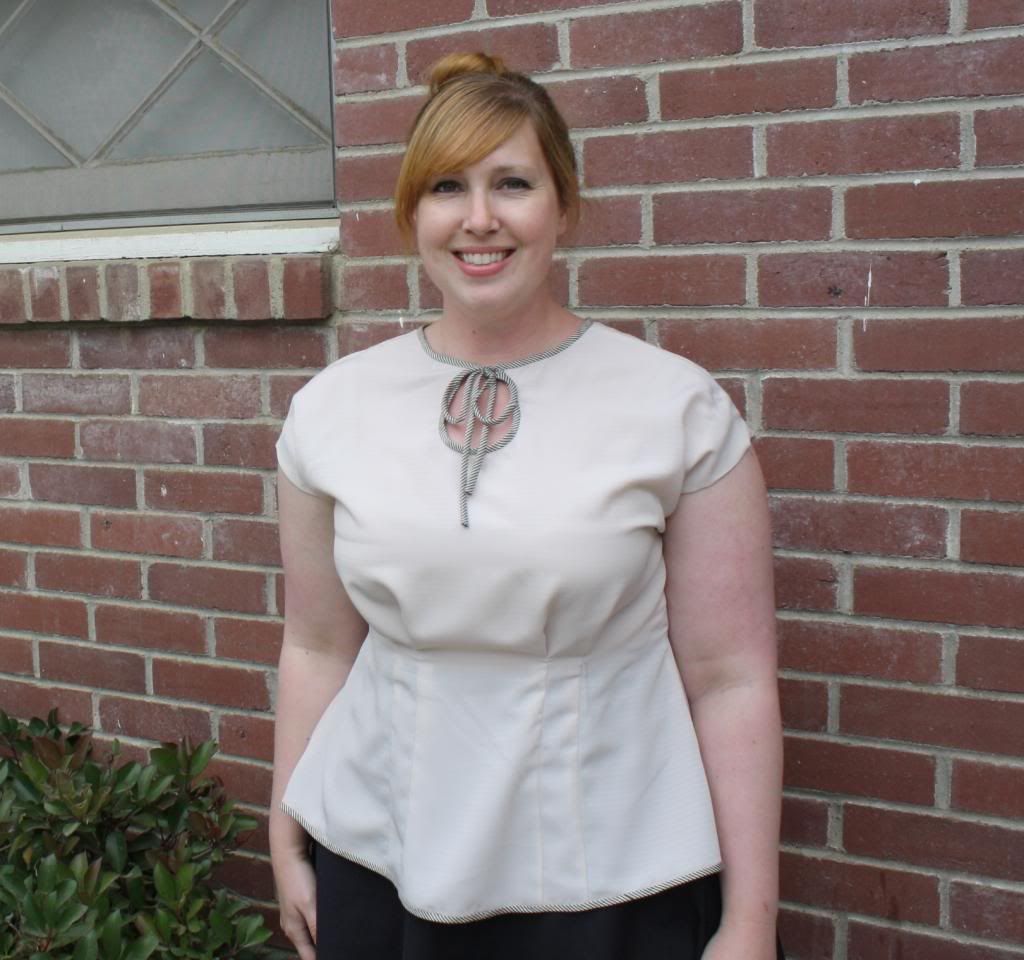 Hi, I'm here to share my newest creation- my first Sencha blouse from Colette patterns! I love the gorgeous vintage style of this one and I've been wanting to make my own for a while!
I made it in a cream-colored synthetic fabric (I'm not sure exactly what it is) and I finished the top and bottom with self-made bias tape (which I also used for the tie). I made a couple of slight modifications- adding a little bit of width at the hips and adding about 1.5 inches to the length (so as to be more conducive to wearing it with pants). I used some black vintage buttons from my stash for the back closure.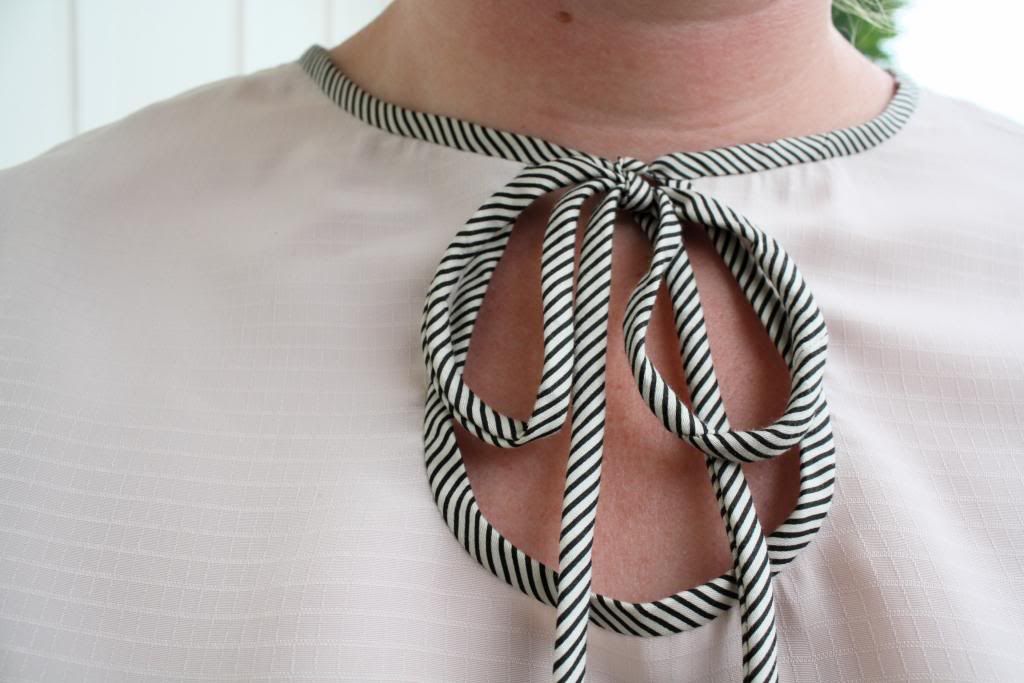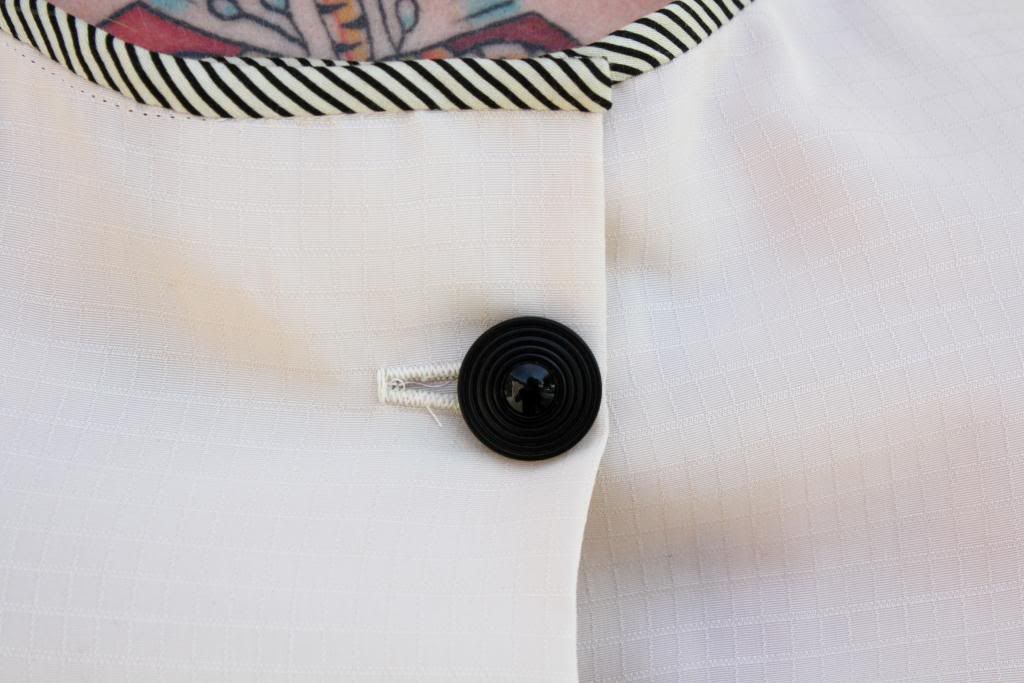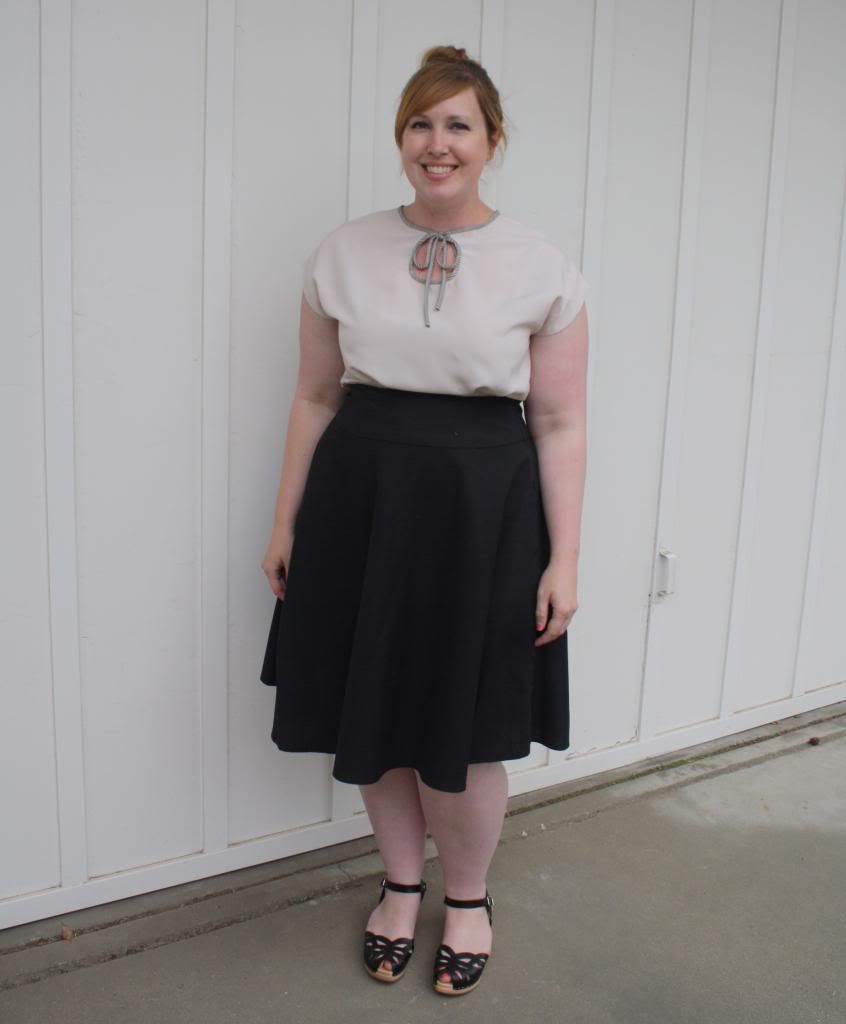 I tried tucking it into my black skirt and I think I really prefer the look of it tucked in. All in all, I'm really happy with the project and it was quite easy to sew up (even with the bias tape!).
Thanks for checking out my project! Check out my post on this project for more info and pictures on my blog, Mint Green Sewing Machine!
-Melissa