A little over a year ago, I posted here about some fabric and patterns I found thrifting. A few days ago, upon receipt of the final part I needed to get my lovely 221-1 Centennial Featherweight actually sewing

, I decided to put that fabric to some good use. (Why can't I un-bold this? Aw, that's ok! It looks important this way!)
This is the pic I posted here in January of 2012, when I found three yards of this fab vintage Fun-Shus athletic themed cotton.
I chose to mate it with this pattern, thrifted within the last few months.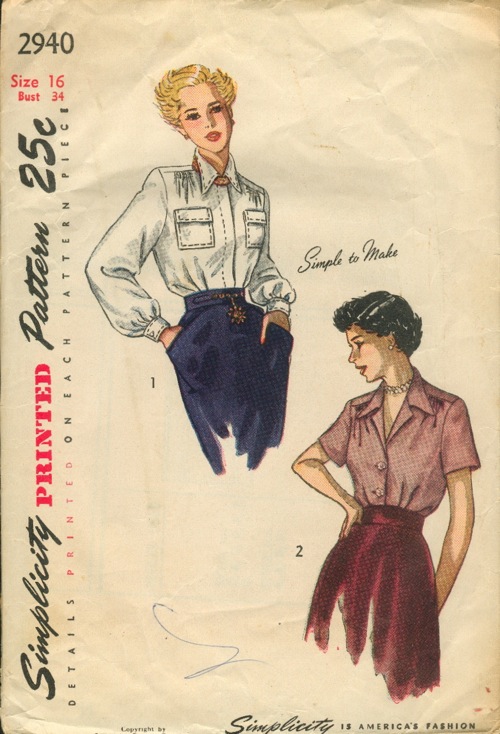 And, I made it up on this pretty, thrifted long distance, which hums like a bee. I acquired it last month, and I spent several hours bringing it back to life, as it was all but seized and missing a few parts.
And I came up with this…
Don't fear the shoulder pad, my dears. And can I just say it? I love a wing-y collar. I do!
Innards. Collar and button placket interfaced with an old cotton bed sheet.
Edges serged. A fair amount of hand-stitching. Me-made shoulder pads using Casey's tutorial.
I have a few more pics over at my blog, and the usual rambling that only sounds drunken. Stop by any time.