A couple of weeks ago I was so excited to win the Bessie Miller giveaway which I used to get this 50's pattern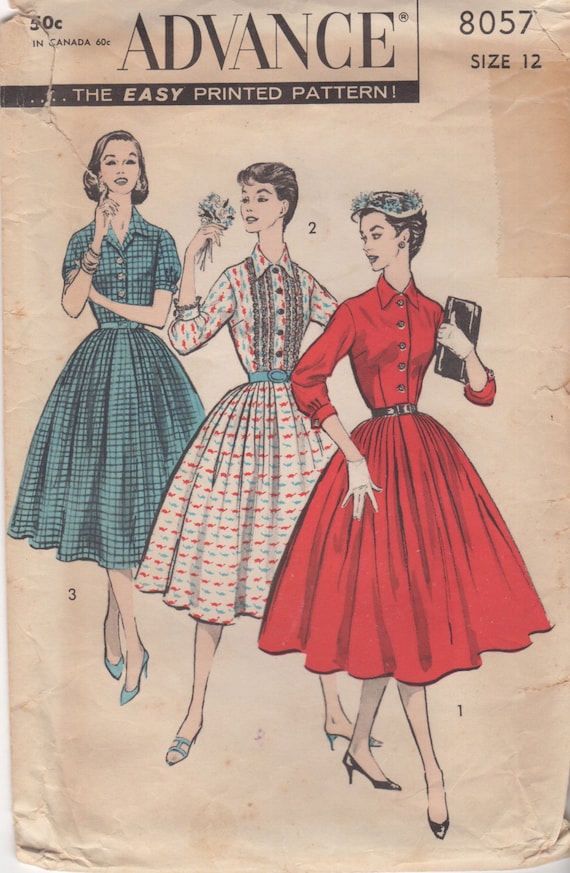 Well, as the story goes last Sunday I decided to sew a Easter dress. In my stash I had 4 yard of 54" cotton lawn from fashion fabrics club,
and I decided that the pattern and fabric would be the perfect match.
And that Friday I had this
A interesting thing about this pattern is that it has both buttons down the front and a side zipper, I thought about eliminating that side zipper but decided to put it in, and I am sure glad that I did since without it there is no way possible that I could get it over my head 🙂
I was amazed with how few alterations the pattern needed, is it really possible for a pattern to fit out of the envelope? ;)The collar is convertible and can be worn open or closed, and the buttonholes are handsewn.
As a slight perfectionist it is rare for me to be totally satisfied with a garment but I wore this dress for 10 hours yesterday and there is absolutely nothing I would change about it, except maybe fixing the hand-picked zipper 😉
This is only my first post on We Sew Retro but I've been so inspired seeing all the beautiful things you have made, and I hope you will give me some advice on a very crucial matter: What should I name my dress form?
I've had my Uniquely You dress form for 2 years and it is still nameless, I would like something out of the ordinary like Albertina or Willamina, but I just can't decide, any suggestions?
Thanks!
Sarah