Hi my name is Bea and I am addicted to bow blouses, oops!! I'm not sorry though as they are just too much fun to make and most of all wear. So I made another one. This time I used a vintage pattern, McCalls 7385 view B, mint green poly cotton and red buttons.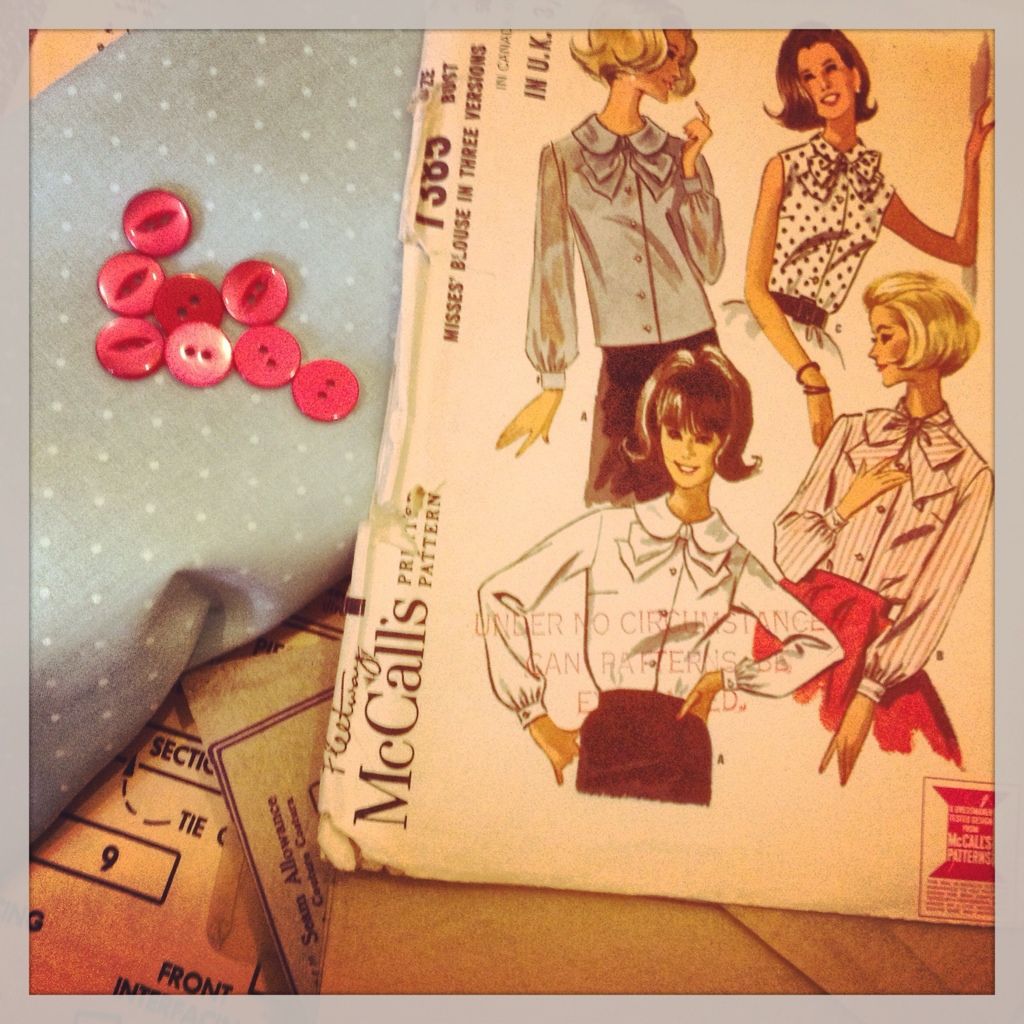 The fit is looser than my previous blouses but I really like it. Especially in combination with the red skirt. I was inspired by a picture on Pinterest and had to create and outfit based on it.
I also made a 1960s inspired buttoned A-line skirt from a red cotton drill and big vintage buttons to go with it.
I hope you likey! More details and pictures here