Hello, this is my first post on the We Sew Retro.  My name's Vera and I LOVE vintage patterns!!! Anyway… to the sewing!!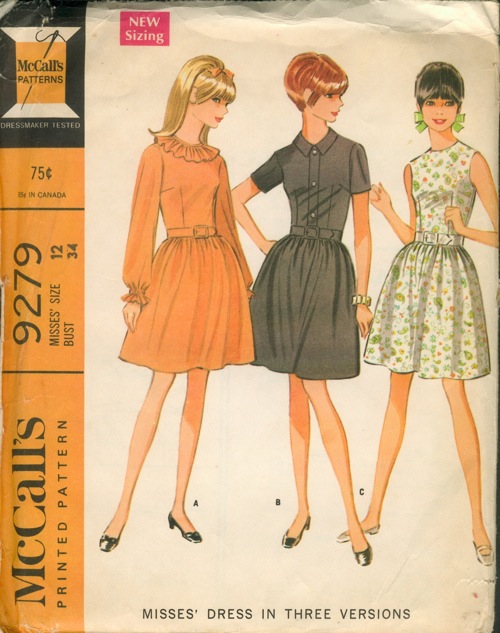 My sisters and I bought this 1960's pattern off Etsy (above) and I was the first one to break the ice and use it! I chose view C. It turned out pretty much how I pictured…It didn't really take that much imagination to envision. Everything in my closet that I've made has been fabric with a print-so I opted for a solid color fabric. I was originally thinking a lighter powdery blue, but I couldn't find any so this was the closest that I got.
The cool thing about this pattern was that it fit me perfectly; usually I have to make some adjustment to vintage patterns but not for this one!
This is one of my favorite dresses now, I love the pockets that I added!
More photos on our blog, http://brentwoodlane.blogspot.com/2012/08/first-outfit-post-pretty-in-blue.html
Sincerely, Vera