I am in the process of making a dress using simplicity's 3789, which is a raglan sleeved dress:

Since I have never done a raglan sleeve before, I would like some feedback on my muslin of the bodice.
Front view, pardon the bra and the less than perfectly pinned side seam.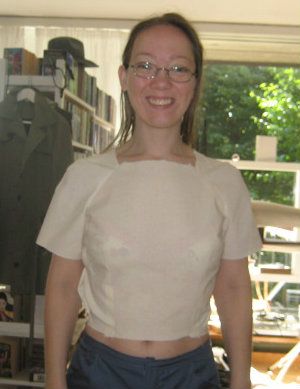 Side seam. There appears to be a problem with the top of the sleeves, but I am not sure if it is a fit problem or resulting from the rather stiff nature of the muslin.
Finally the back, seems to fit pretty well.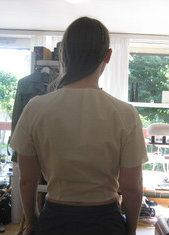 I have not made any adjustments of the pattern, even though it is supposed to be for a 86 bust, and mine is 84.