I am so excited about several new to me vintage patterns I recently acquired.  I jumped right into making this sunsuit.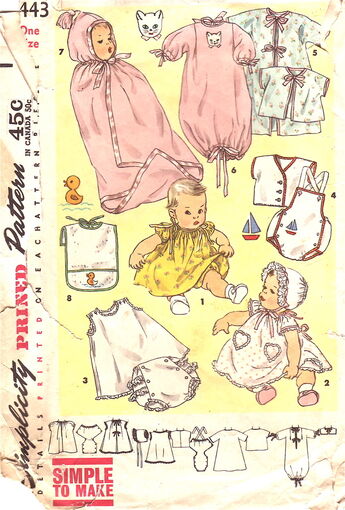 The original pattern calls for bias edging and plastic lining.  I used muslin instead, and added a 1/4 in seam allowance.  It helped to make the leg hole just a bit bigger, by not adding the seam allowance there.  Note the elastic at the leg.  I used KAM snaps and a variety of trim options.
Boy version with applique and no ruffles.
Finished sunsuit back.
And the girly versions!  : )
Someone said this was not boyish enough for boys, but they are 3 months size, so I think it is fine.  I am already working on another.  I love the sweet simplicity of this pattern.  It is very easy to make.