I made this 1963 playsuit from Simplicity 5424 for vacation in Disney World.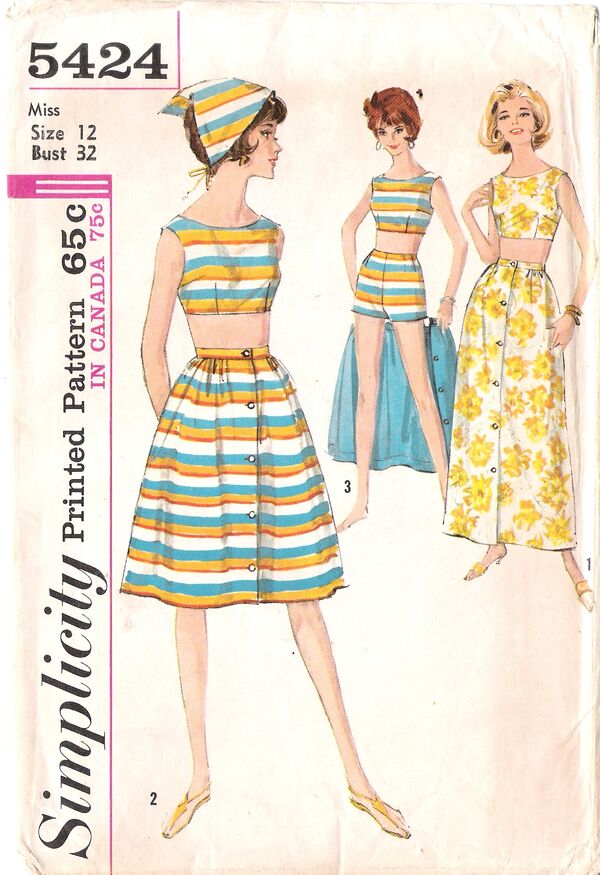 I made view 2 of the pattern.
I used a thrifted Asian printed knit with decorative frogs to complete the look.
It was so fun to wear! I did make a few changes to it as I was working with a knit. I eliminated closures on both the skirt and top as well as added a band below the top to help it stay in place.
If you'd like to see more, you can check out a more in depth blog post here: http://star-spangledheart.blogspot.com/2012/05/disney-day-4-park-hoppers.html Be warned, there are loads of vacation pictures in this post!