I found this home sewn vintage dress in a thrift store recently, and I'd love to see the pattern it was made from if it looks familiar to any of you. I found this similar pattern on the wonderful Vintage Pattern Wiki, and it is close, but no cigar.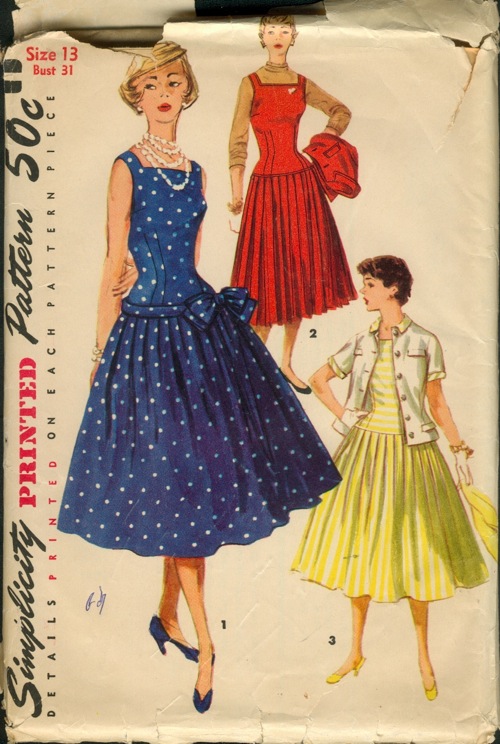 Here are a few pics of the dress.
It has a drop waist, a rolled collar, a full pleated skirt, set in sleeves, and a band at the waist with a tie to the left hip. I'm sure you can probably see all of that with your own eyes, but stare at it for a few minutes and it might just blur into a whole lotta plaid! If it looks misshapen, that's probably because I had to pin it to my dress form, as it measures 32″ bust, 25″ waist, and 34″ hips, and I'm pretty sure I was born with larger measurements.
Any ideas? Your input is greatly appreciated!