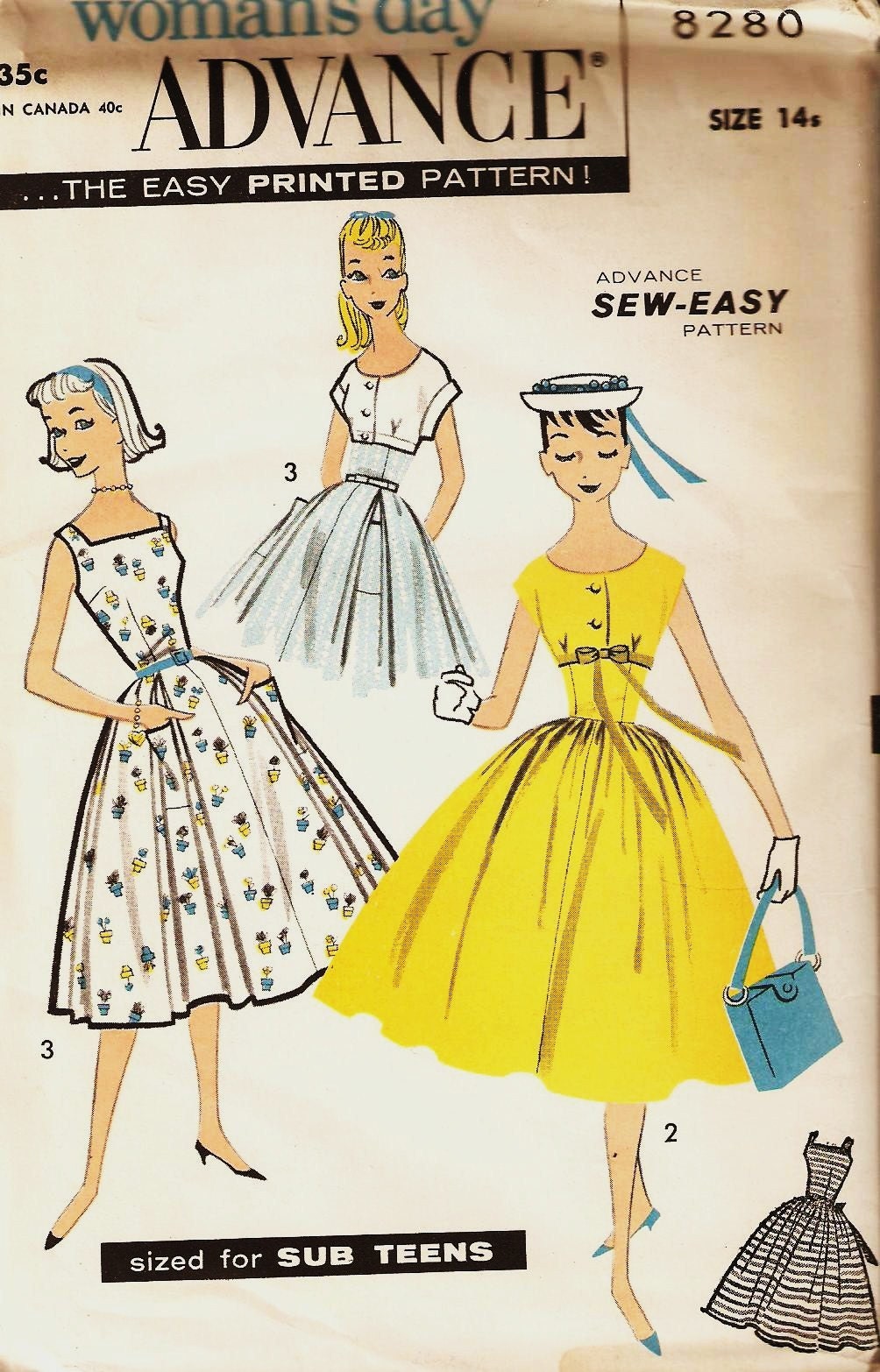 version the first:
cut on a whim on memorial day 2010. i used several new-to-me techniques: i block-fused the facings, i pick-stitched the zipper, and i attempted pleats. as i may have mentioned, i do often have issues with pleats, and i accidentally pleated them inside out. inside out was actually the best turnout, and it took me 5 tries just to get that far, so i kept it. to work within the constraints of a shorter-than-needed piece of fabric, i cut everything on the cross grain, changed the CF fold into a CF seam, changed the CB fold into a CB seam, and shortened the skirt by more than 9″. because the skirt was, by now, quite short, i hemmed it with a cute piece of ribbon trim by turning up the edges a straight 1/2″ all the way around. also, i made contrast facings, just because.

version the second:
same thing, only this time i remembered to re-size the bodice! also, i am thrilled to say that the pleats came out properly. i swapped the side seam for a CB seam, which somehow works out better for me, and i hand-picked the zipper without beads. this dress has turned into a fabulous little transitional piece as summer in NYC has rapidly faded into fall.
advance 8280: a summer love story at puu's door of time
i then used A8280 with pieces from other gorgeous 1950s dresses, specifically mccall 3489 and mccall 5314. originally i attempted to draft 3489 and 5314 from my A8280 pieces, but ended up buying the mccalls using all three patterns together to get some new dresses.
there's a lot of love happening here.