sometimes in the fall you need a little drama to shake you out of your summer doldrums.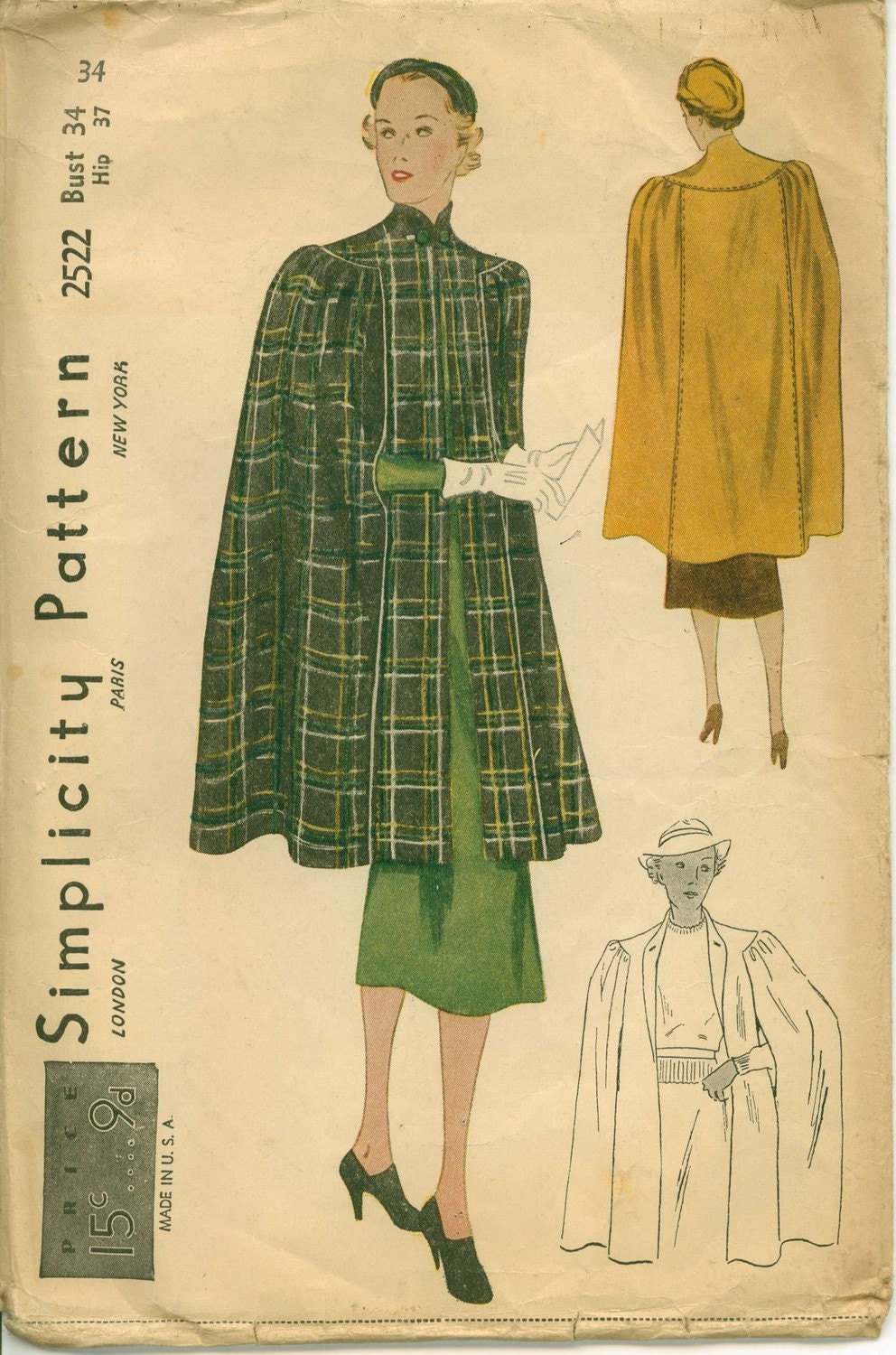 dude.
that is some DRAMA.
capes have been making a comeback. bigtime. starting slowly in autumn of 2010 and growing rapidly to be in nearly every shop window as we head into fall 2011, i'm seeing them. i have capes on the brain. i've seen super cute ones at coach; modcloth have got several; and let's not forget tasia's lovely plaid cape or debi's amazing 1930s specimen from last year.
i need one.
the cape assembly is basic, with just four main pieces. the bit i've found to be most fiddly is the semi-complicated facing, which definitely demands more structure than the pattern calls for. i've reinforced it with heavy horsehair canvas.
but when you press it, it's not *actually* supposed to smell like horsehair, right?
i had originally intended the darker face to be the outside, but my flat-felled seems weren't quite meticulous enough, even though i went totally old-school and pinned and clipped and everything.
for now, it is unlined, because i wanted to finish it quickly and give it a test-run. i'm still iffy on the length, which is in that awkward no-man's-land between "too long" and "not-long-enough." i may shorten it. and i think those shoulder gathers really need the support of a shoulder pad. and, since i've found a mail-order source for lambswool interlining, i may go all out and interline it for extra warmth.
but i think that, properly accessorized, it brilliantly straddles the line between retro-inspiration and costume.
full post and finished cape at puu's door of time.