i fell in love with the lauren by ralph lauren "goodman" crested blazer sported by serena van der woodsen (portrayed by blake lively) in the gossip girl season 2 episode "new haven can wait."
it is smart, tailored, chic, elegant. and i wanted one. i just didn't want to pay $4000 for it. obviously, i did what any enterprising sewist would do when faced with the absurdity of a $4000 jacket: i set out to make one.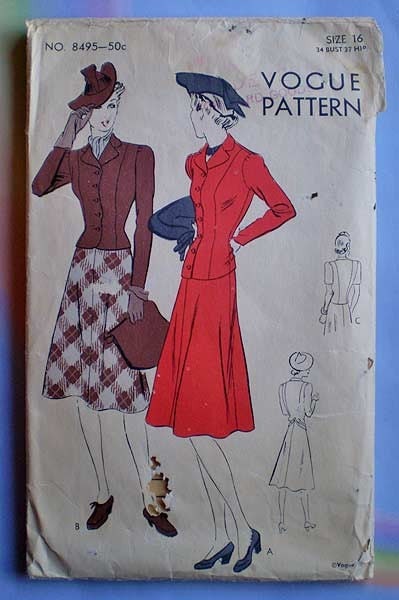 Construction:
after redrawing the pattern pieces to conform to my princess sloper–which involved flattening the curves at the front and back princess lines, tucking out about an inch in the back, and a few other tweaks, i had to figure out the best way to cut the striped fabric to maintain any sense of integrity and matching. i folded the striped fabric in half and pinned in place, tracing the stripes down certain pattern pieces that needed to be matched to others. for the side panels, i cut them on the bias so that i would get a matched diagonal stripe.
in addition, i re-drew the collar and lapel pieces so that they would more readily accommodate tailoring. i also generated pieces for the lining and undercollar. the lining got cut in a slinky purple silk charmeuse and piped. i'm particularly proud of my lining. it is the best work i've managed with charmeuse to date.
i made the project on my new featherweight and i embroidered the front panel with a motif from McCall 909. love!!
more photos, tailoring techniques, finished project cross-posted at puu's door of time.