i've been hanging on to this pattern for about a year now, dying to make it up but a little apprehensive (bound buttonholes? eek!):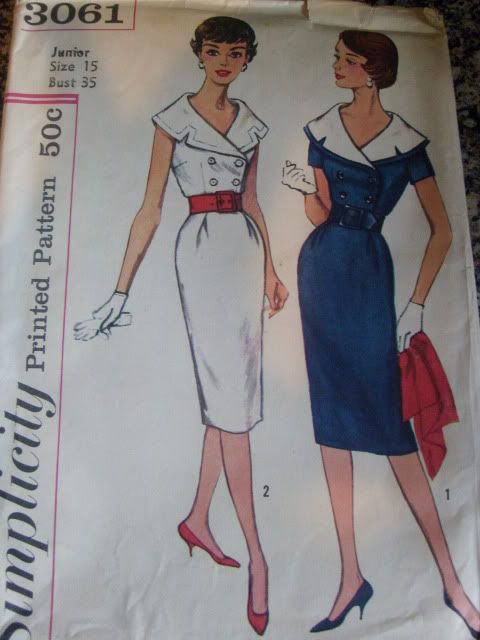 i finally got up the nerve (& some lovely navy linen :3) to cut it out & sew it up. the bound buttonholes weren't so bad – i ended up making 4 of them (two of the buttons are non-functional, but i couldn't stand the idea of 2 buttons not having bound buttonholes behind them… i mean, wtf)!
the only other pattern changes i made was 1″ seam allowances at the shoulders & bodice side seams. i was originally planning on doing the sleeves, the contrasting removeable collar, and the self-covered belt… but i didn't buy enough fabric for any of that. whoops! regardless, i like the way it looks & i'm fairly satisfied with the fit.
what do you think?

the red belt is just something i had in my closet. i need to find me a nice brown belt!
… and how i wore it to work today:

thanks so much for looking! more pictures/detail at my blog, lladybird!