Hi Sew Retro! As part of another bloggers' project to repurpose one item of clothing, I made this vintage-inspired playsuit out of a Burda dress I made years ago and never wore.
Before: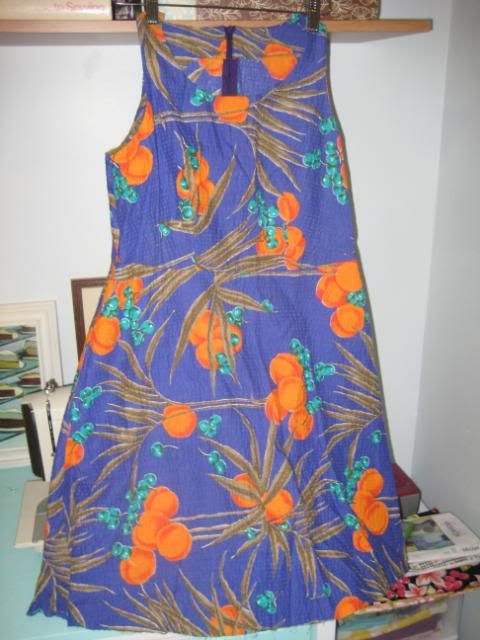 After:

The fabric is vintage seersucker from a friends' collection, and I was always sorry I wasted it on a dress I never wore (or finished!)
More details and pictures on my blog!