Hello retro sewists! I haven't posted in awhile, but I'm here today to ask you for some help. I'm getting married next year and I've decided to make my own dress. I found a gorgeous vintage dress online that I would like to re-create, but I'm having trouble locating a pattern (I don't really know how to draft my own, so I want something to go off of). Below is  a picture of the dress I would like to re-create (in my size), from Dear Golden Vintage: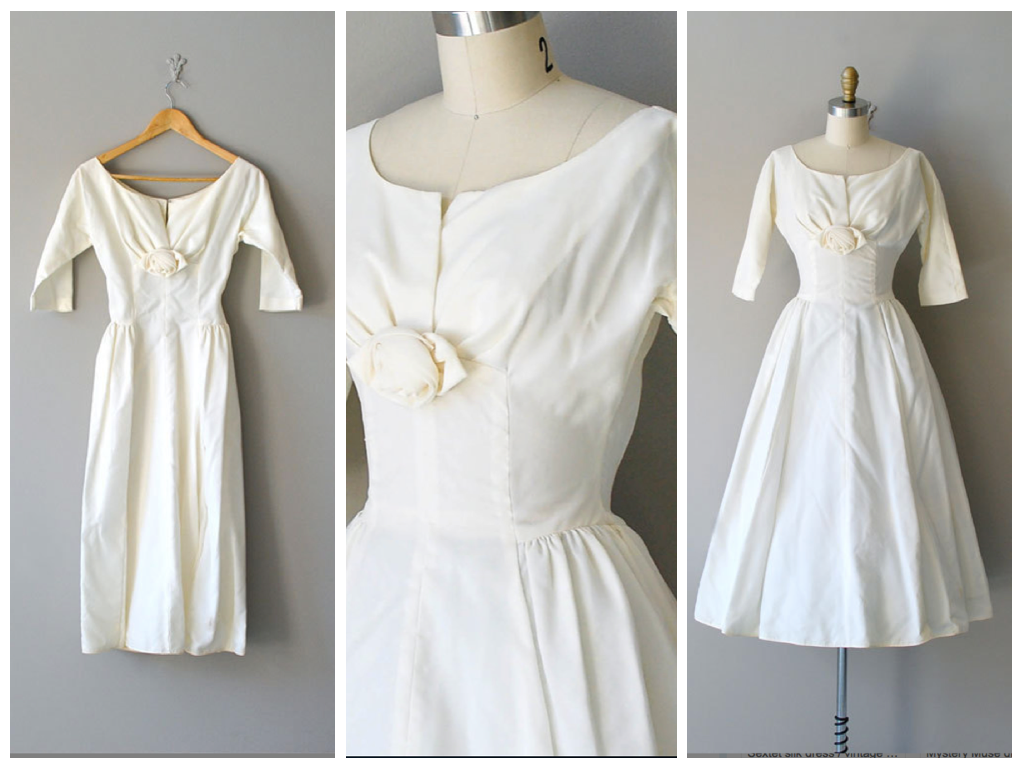 (Source: Dear Golden Vintage)
I think that this pink dress below, also from Dear Golden Vintage, might have been made from the same pattern, which makes me think it may have been sewn from a commercial pattern, rather than being custom-made.
(Source: Dear Golden Vintage)
I looked through many patterns on the Vintage Patterns Wiki and online, but none seemed to be quite right, but then I stumbled upon and image of this pattern, Advance 8394. It seems like the closest approximation so far, despite the skirt being completely different.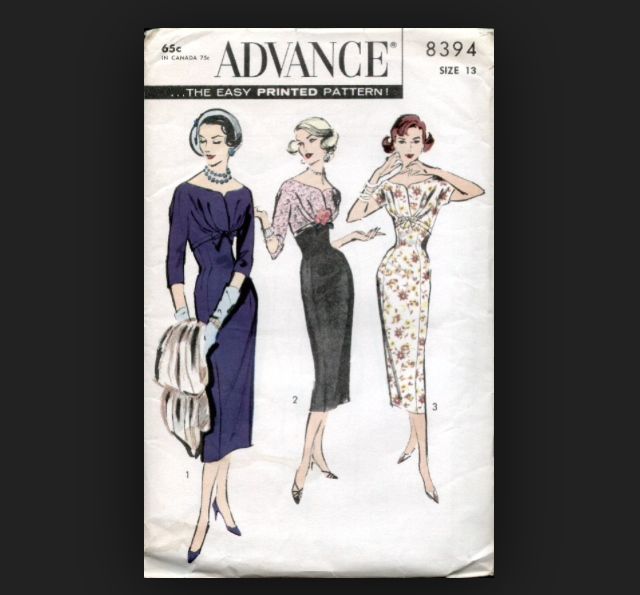 (Source: Vintage Patterns Wiki)
The trouble is, there are no copies currently for sale online that I can see, so I was wondering if anyone has a copy of Advance 8394 that I could buy, borrow, or rent. I would pay the shipping both ways if I could just borrow one to trace off. Any size is fine!
Or, alternatively does anyone have the actual pattern for the two dresses that I can't find? That would be pretty amazing!

If I can't find the pattern, I'll go ahead and try my hand at drafting one, but I thought it was worth a shot to see if I could locate a pattern first.I also posted about my search here on my blog, Mint Green Sewing Machine.
Thanks in advance for any help you can give me! I'm so glad I can tap into this amazing online community!
Happy Sewing!
-Melissa