Hey guys, lately I've been enjoying the warm weather and have put away my winter patterns for a few months. Yesterday I began this bra top, and today I finished it! It was super easy and quick, not to mention really cute. Where do you all wear your retro bra tops? I think they're really neat, but not as practical as a full shirt. I really liked the small amount of fabric it required- about 1 yard and 1/2 yard of lining. I used all scraps for it!
The finished product looks a little different from the drawing. The folded edge is small so it lays flat rather than sticking out a little. I am not sure how to fix that.
The shorts I made last summer out of this pattern: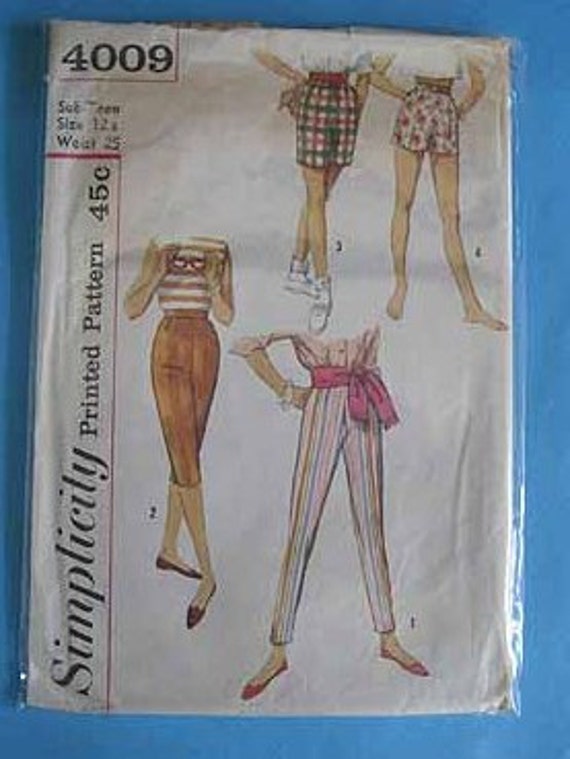 Top: Simplicity 2825
Year: 1949
Cost: <$5
Shorts: Simplicity 4009
Year: 1962
Cost: $5
Thanks for looking!