Wow! It sure has been a long time since I've posted over here!  I sure am glad to be back in this space. 🙂
I'm so happy to share my embroidered 1950's peasant dress with you.
This dress is made out of a turquoise cotton broadcloth and I used Simplicity 3893, a vintage pattern from the 1950's.
I've loved peasant dresses for a long time and have always wanted one.  My inspiration came from many photos I've seen over the years of peasant (or patio) dresses from the 50's.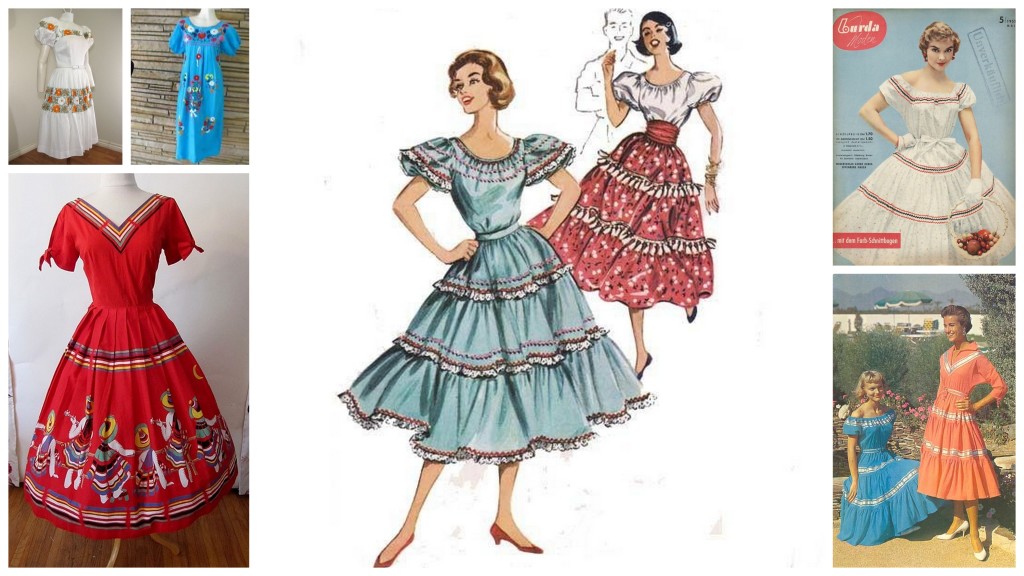 I freehand embroidered the neckline with pansies, which took me a couple of months to finish.  This was the first embroidery project that I've had for a very long time and made me happy to get back into it.  I considered doing some more embroidery on the skirt, but went with ribbon instead.
As this dress is basically a tent, I always intended to wear it with this silver and leather concho belt that I also made.
This dress was truly a labor of love for me from grading it up substantially to spending many nights on the couch embroidering it.  It's something that I've always wanted and a dress that I love to wear, so it was definitely worth it.
Happy Sewing!
For more photos/info, please check out my blog:  Mrs. Hughes