This is a two piece dress (halter and skirt) which I made this summer using Simplicity 1365, a modern repro of Simplicity 6357.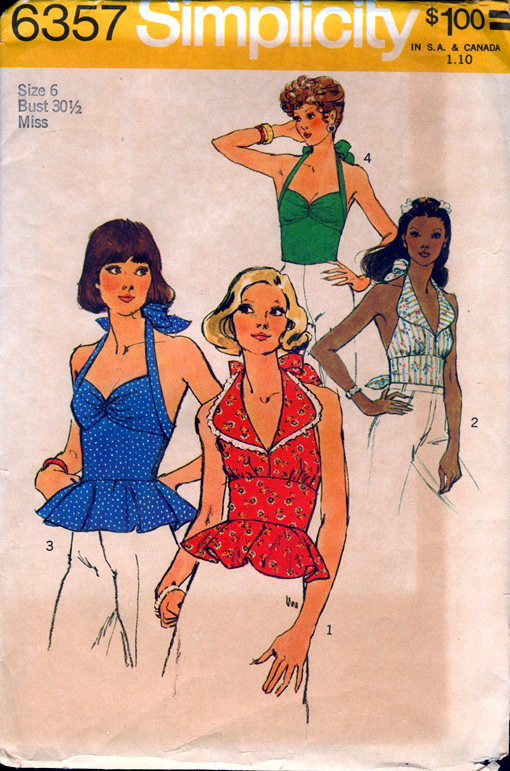 I made the skirt a simple Dirndl using what was left of the yardage and a one inch waistband. The waistband closes with a skirt hook and snaps only, and I must say it is more comfortable without a zipper.
This is a really nice pattern to work with and the finished product looks very clean and tidy inside as well as out. More photos of the dress as well as a pic of my latest and possibly best ever sewing bargain are at my blog, Farmhouse Garden.