Hi fellow retro sewists! Melissa here. This is dress that I made over a year ago and photographed this past summer. I'm finally posting it even though it's totally inappropriate for Fall/Winter (except maybe for you Aussies and Kiwis!). Here's my version of Butterick B5708.
I decided to change the pattern a bit and use the circle skirt from Butterick 5748 instead of the original gathered skirt. The fabric I used is from a vintage sheet I found at a thrift store and since it's white, I lined the dress, including the skirt. The top is meant to be convertible and the pattern envelope shows several ways to wear the ties. To me though, they've been difficult to tie and a little uncomfortable and I wish I had modified the top so that they sit higher on my shoulders!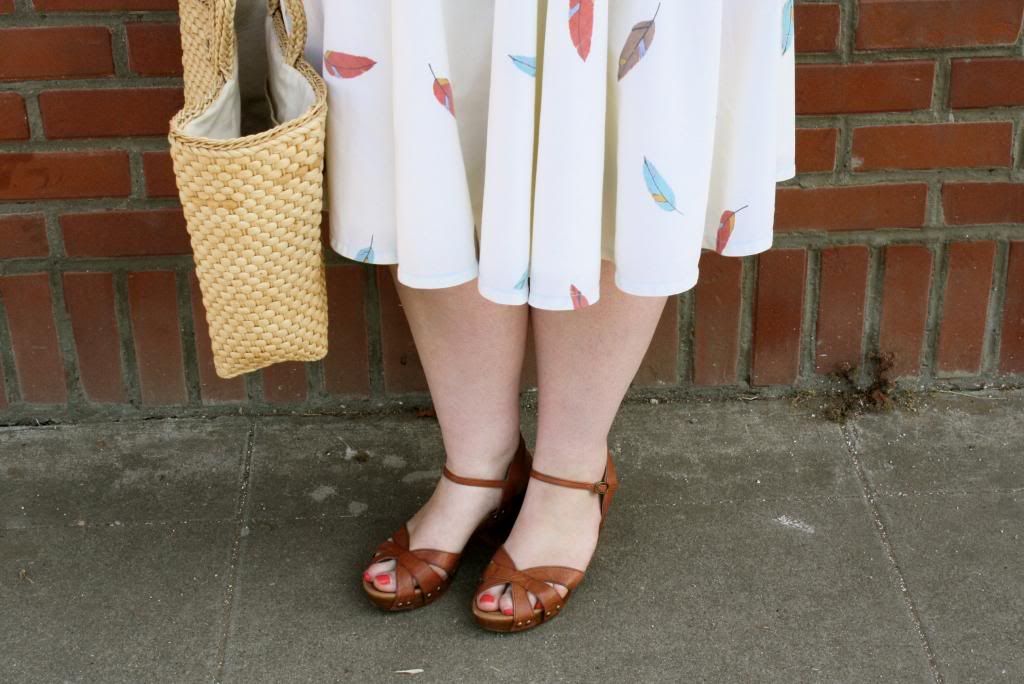 Thanks for checking out my dress! Have any of you made Butterick B5708?
For more pictures and info, here's my post on my blog, Mint Green Sewing Machine.
-Melissa