A few months ago I came across this beautiful picture on Pinterest and loved everything about it. The dress, the styling, the model of course.
source on pinterest, taken from http://jitterbugdoll.blogspot.jp/ I recommend ths blog.
I pinned it to my Pinterest and forgot about it for a while. I dug it back up when looking for some sewing inspiration and made my own bodice inspired by the picture. I paired it with a full gathered skirt and this is the finished result.
I like the bodice pattern so much, that I made it again with a circle skirt and straps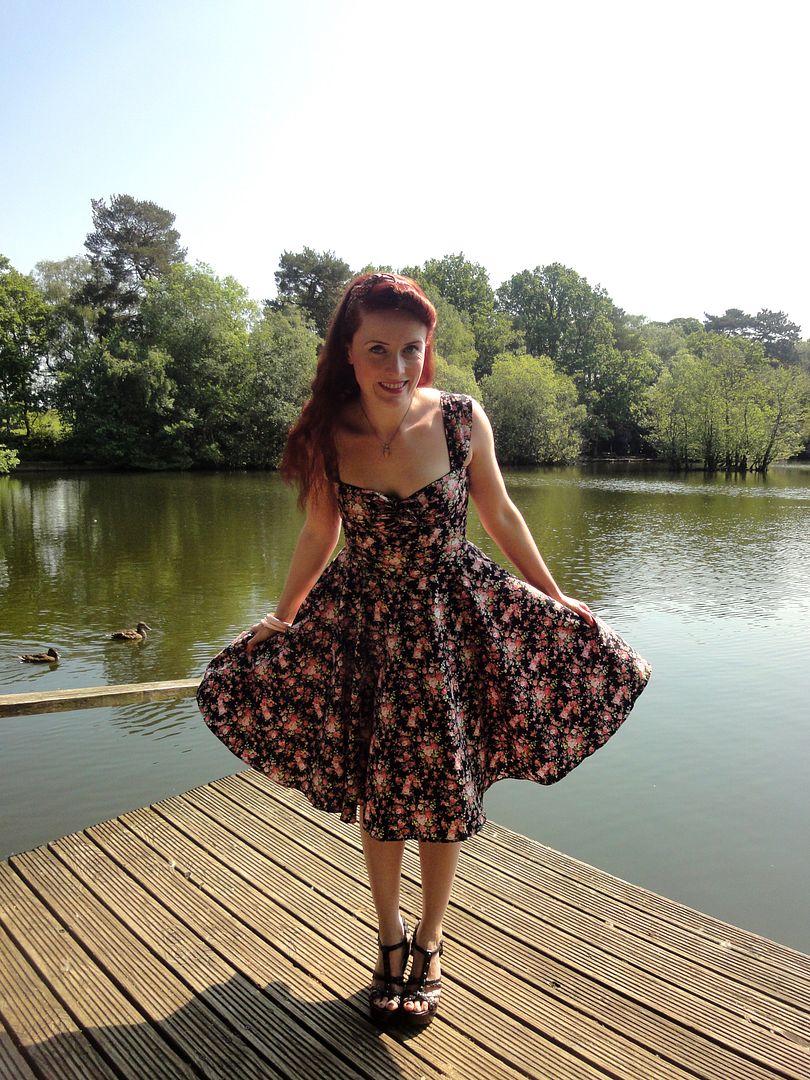 and my third version with straps again and pencil skirt
I like all three versions for different reasons. My favourite is probably the circle skirt version. I like mixing and matching bodices to different skirt variations. I makes the most of the patterns I have or make myself. I think I could add an A-line version in the future. What do you think? Or any other shape?
If you are interested here are all three versions on my blog:
XO Thank you.