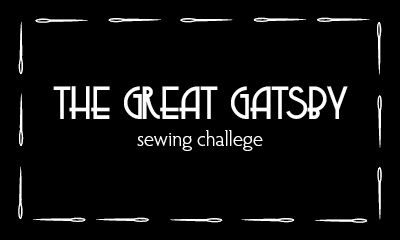 I modified the, you guessed it, laurel for this dress. I used a brocade fabric I brought on sale ages ago for like a dollar a yard. The beading is an appliqué I picked up on ebay, and the headband is just jersey and feathers. I'm going to see the movie tonight, and plan on wearing this, I expect some "looks"!
While I know this isn't the best shape for my figure, it's pretty authentic. I even wore a sports bra to help flatten out my girls, which takes a WHOLE LOTTA sports bra to be quite honest.
I'm going to wear it out with a drapey cardigan I picked up from target, it seems to go quite well.

For more you can check out my blog here if you feel so inclined!