Maybe someone here can help me date and name this pattern. I haven't got the actual envelope for it and therefore only the pattern number but not what make it is. It looks like a mailorder pattern to me but Vintage pattern Wiki wasn't any help to confirm my suspicion. Maybe one of you lovely reader can help.
But onto the dress. I made it from a black and white floral cotton, that I got when visiting my in laws in Leicestershire last month. I wasn't sure what to make from it at first and decided I want to make one of my vintage shirt waist patterns that I haven't touched yet. After a little help from Twitter and Instagram friends I decided on this pattern.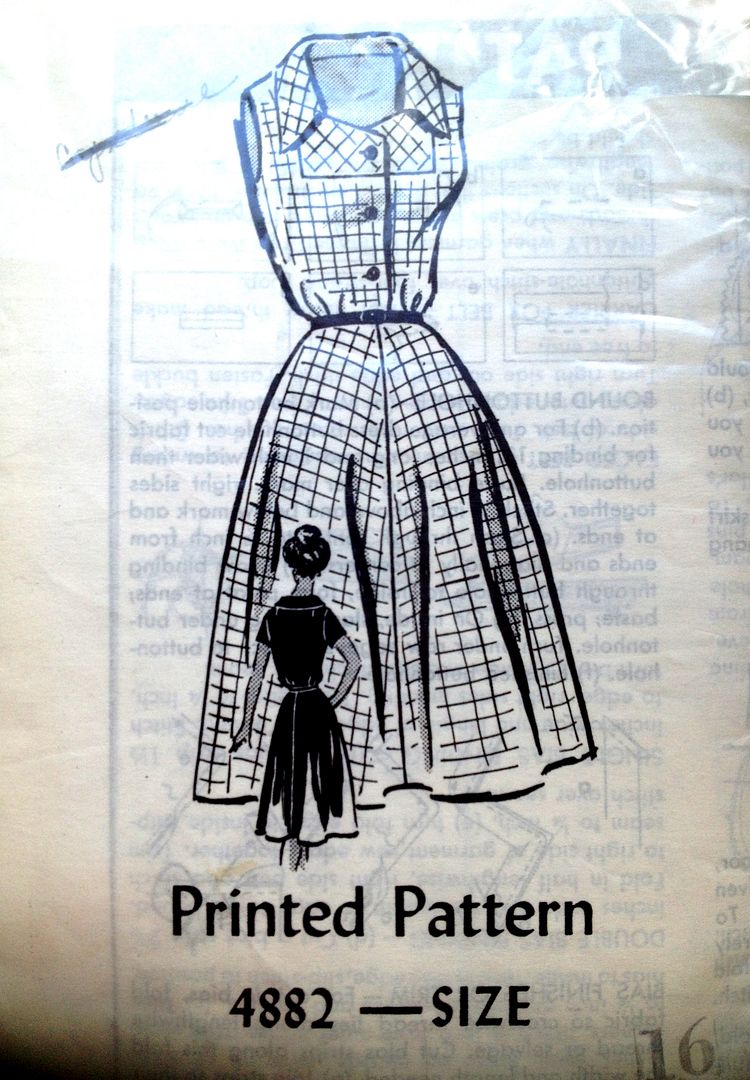 I opted for sleeves and shortened the hem by about 9 inches. I'm really happy about the way it turned out although I wasn't too sure about the collar on me at first. If I make this dress again I would probably make a circle skirt instead of this center seamed one.
Please visit my blog for more pictures and details here.
Thank you XX