I named this past year's Christmas dresses after the Johnny Cash song because they're frankenpatterned from three vintage patterns each.  The collar and cuffs are done with Victorian fagoting stitching, the pinafores are thirties for the bigger one and forties for the smaller one, the bodice and skirts and collars are fifties dresses, and the sleeves are late sixties-early seventies.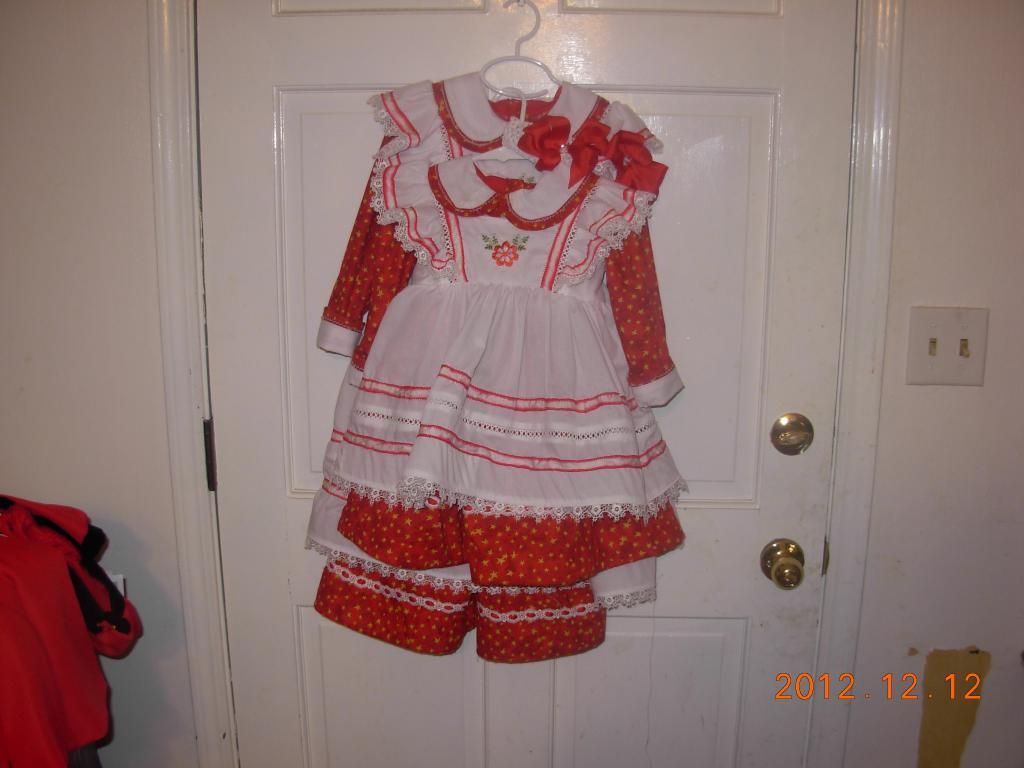 The red and white ribbons are bias cut, hand-dyed silk and a sort of a nod to candy canes.  🙂 I also inserted entredeux into both the bodices and the pinafore skirts and the dresses underneath have beading lace on both the skirts and bodices.  Gracie requested a Christmas dress that wasn't "itchy" and didn't have puffed sleeves and had a twirly skirt, so this was my answer.
Once again, I used CRIN in the hem, and had a crinoline to go underneath to make the skirt nice and full.  I learned that you need to use a size 70 needle because the 80s and 90s can lead to hitting parts of the CRIN and runs in it.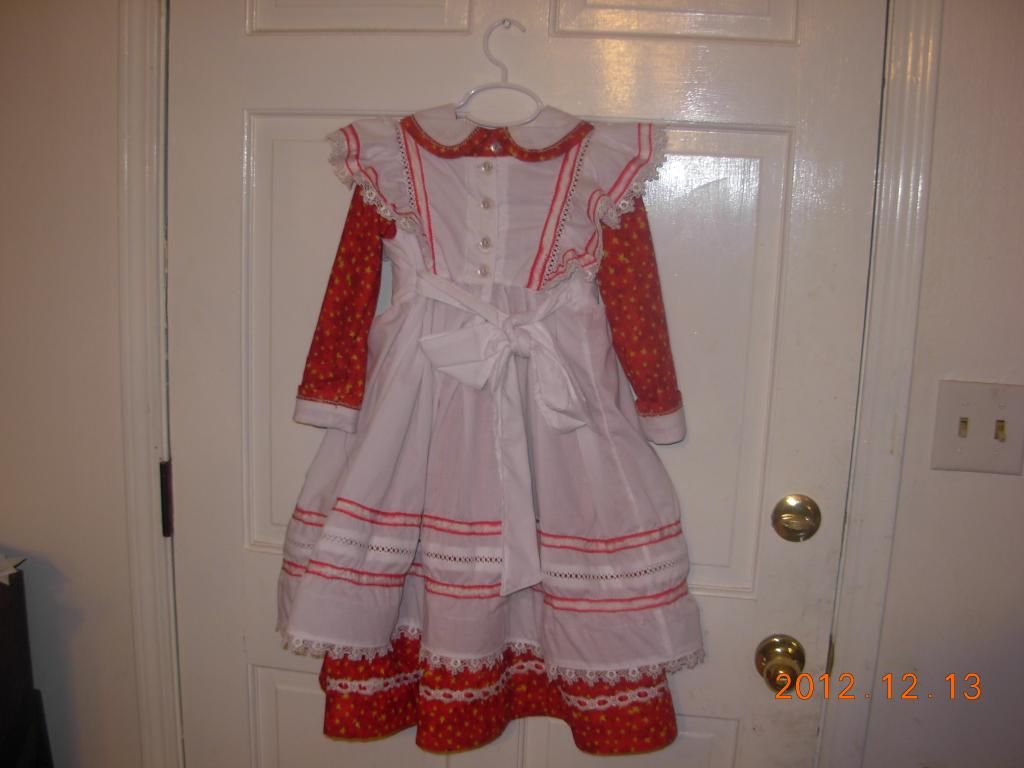 The pinafore or as Gracie calls it the "fancy apron dress" is made so that with a slip, it can be worn as a separate dress when the weather gets warmer.  It's hemline is also finished with CRIN.    I made matching bows from silk satin ribbon, which I really don't recommend because they were so limp!  (Plain old polyester grosgrain has much more body and stiffness!)
Grace claimed that she'd rather wear baby sister Nicole's dress because it was cuter!  (And here I thought I'd gone to great lengths to make them matching dresses!)  I'm afraid I don't have pictures of the girls wearing them because all of the more affordable portrait studios have moved out of town, so we gave Sears a try and only came out with one portrait, which was a Christmas present to Mommy and Daddy.
The fabric is red with gold stars, but aside from the color, it's a non-Christmas Christmas print.  I'm hoping they'll get more wear out of them that way.
Nikki's bow is on a headband because she's rocking the baby mullet right now and doesn't have enough hair in front to hold a bow yet.  I'm starting to look for vintage boy patterns now, 'cause they're getting a baby brother, but since I know it'll be a year to 18 months before he'll fit into toddler 6 months patterns, I'm just not in a hurry!  More on this project on my blog, Granny Lane Sewing.