working on my titanic-style dress for last week's sew weekly means i actually cannot stop thinking about downton abbey and its influence on my current mood boards.

i love lady mary's formal dinner gown from series two–especially now that i can see it is blue, not black. (which should have been obvious–wouldn't it be inappropriate for a lady NOT in mourning to wear black to dinner?)
i've become quite fond of the idea of doing this look as a blouse. a nice, basic bodice with vaguely corset-inspired stylines would be a great start: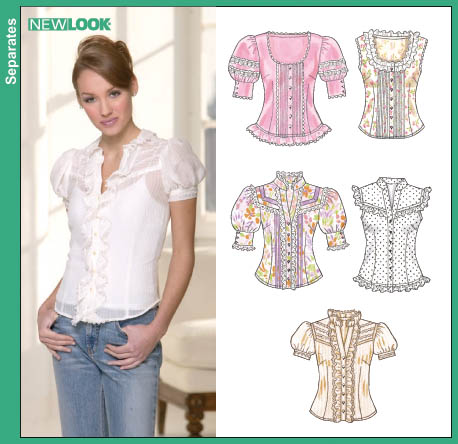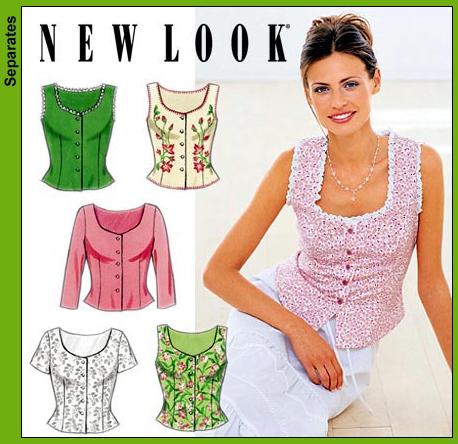 in this instance, i would probably trace off the pattern to get the right shape, and eliminate the button front by re-aligning the center fronts minus the placket. then i could decide whether to commit to the pintucks or keep it more straight. can't you see it in a great blue lace with a blue underlining? and the sleeves would be fun to figure out, although probably a fair bit of work to determine the best way to design, cut and insert those velvet bits and the tie-end.
i recently had an epiphany, of sorts, about using vogue 1043 or 8409 as the basis for lady mary's series 1 evening dress: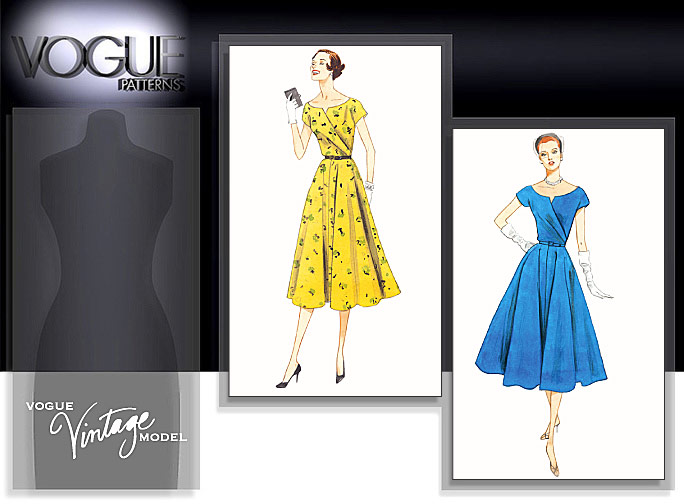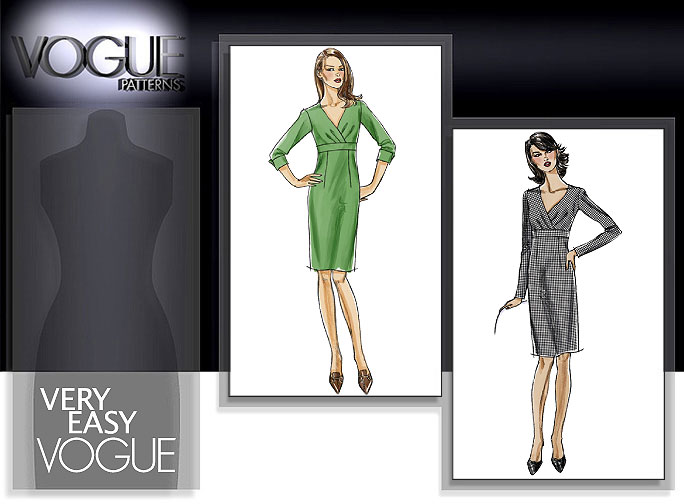 and i am not sure i mentioned it, but i'm having pleat obsessions and it's entirely because of this skirt and its fabulous movement and design details:
oh! and i nearly forgot! have any of you checked out susan khalje's new craftsy course? firstly, how exciting is it that someone as great as susan khalje is doing an online course like this? first gertie, then susan, and now even the wonderful kenneth king is jumping on the bandwagon. that's good news for all of us looking for new techniques from wonderful teachers, no?
anyway, susan's course focuses on a single pattern, vogue 8648. but check out these style lines:
i'm seeing definite potential.
part 1 available at puu's door of time or right here at WSR.