it's an obsession, and many of us have it: the clothes in downton abbey. i'm sure loads of you have been scouring the internet for thoughts on how you might get an exact look–or, if you're like me, you've been collecting images and adapting them to patterns you've seen or may already own, modern and vintage, to create your own spin. i'm not a costume sort of girl, and i love the idea of flouncing around the office in my downton-inspired garb, but still looking like i belong in the 201os instead of the 1910s.
for some thoughts on accurate recreation, i've been entertained and inspired by the efforts of the girl with the star-spangled heart. for myself, i've been thinking in these terms…
i love this overblouse and the gray skirt. i'd probably go for a great vintage bolero pattern, a simple blouse (or T!) in lace or cream, and a gray a-line skirt for the look.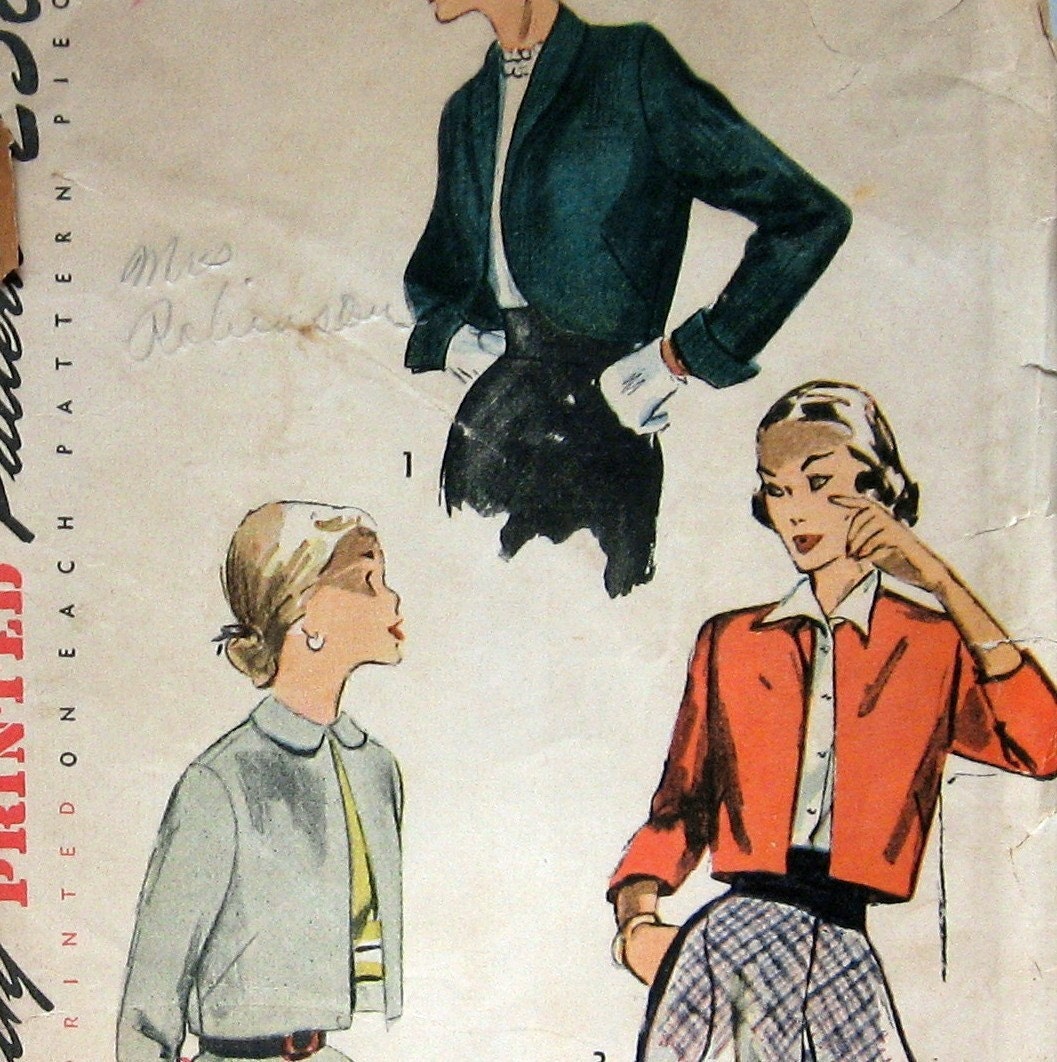 ahh, the flower show. scene of triumphs and heartbreaks. honestly, this is probably my favorite episode of series 1. the two base patterns i've honed in on for a version of this look are the folkwear garden party dress: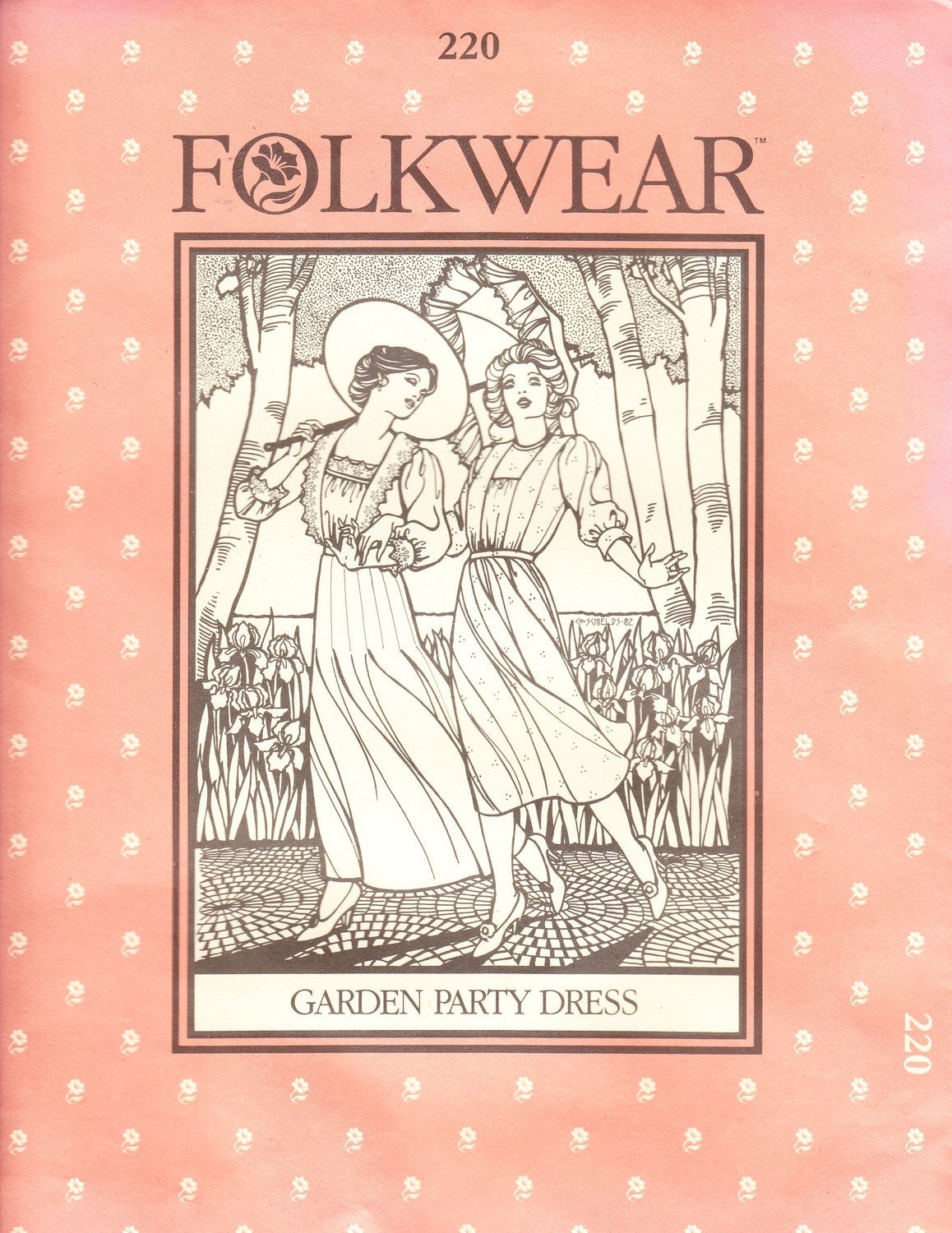 and the sense and sensibility tea gown:
either would be a perfect blank slate for some great design options in those front panels, or the skirts. i love the layered look of the S&S pattern and could have a lot of fun with that.
the obvious and excellent choice in this instance is the folkwear patterns "armistice blouse."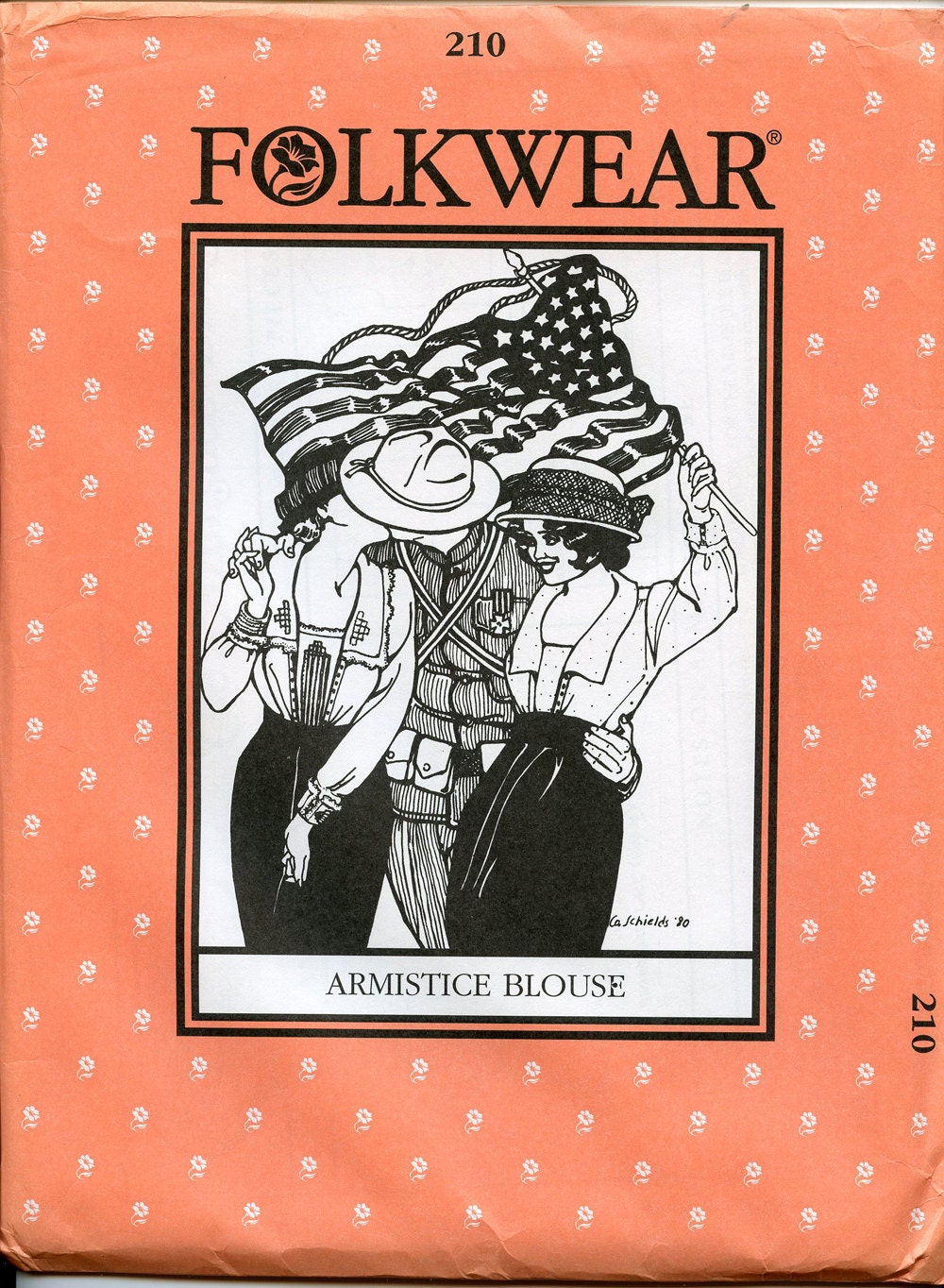 as illustrated in the inspiring version casey made for the sew weekly:
my favorite piece from series 1 is definitely mary's casual jacket with the contrast upper collar. as i see it, there are two great options to consider: a modern girl might go for vogue 8601:

and someone looking to play more to the times might consider this little gem from reconstructing history:
this is a beauty, and it's all about the details. for my own version, i'm going with a deep blue, and definitely taking inspiration from the mix of textures here: a matte silk/wool blend will be my base, with the upper collar and waist details in a silk charmeuse. covered buttons will be a snap with some help from pat, and i'm using as my base the delightfully chic simplicity 8142.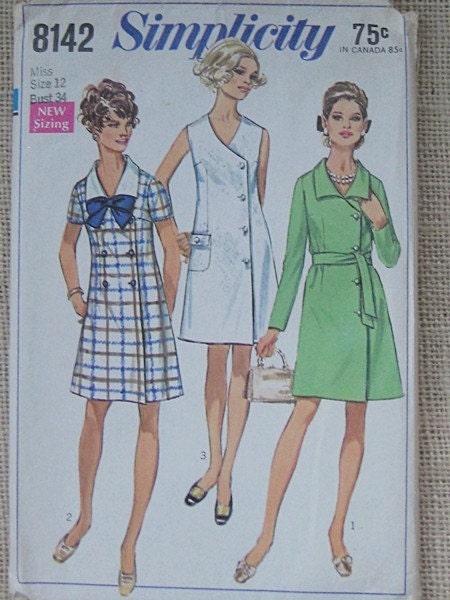 this great a-line skirt may be a bit of a no-brainer, but i've been thinking about it for a while and still can't decide between a version using the colette ginger skirt, a bias-cut skirt, or something self-drafted with a bit of flair. but as you can see from my musings, the possibilities are nearly endless. i've already acquired a lovely belt buckle to add a bit of extra interest at the waist, like miss mary here, and i've got a RTW silk purple blouse that is always looking for a new friend. the color, too, is gorgeous. in fact, all of the colors of the girls' skirts i've seen this season have been lovely, from the rich gray paired with mary's cream-colored blouse, to this beautiful wine color, to the stunningly bright blue worn by lady cora in multiple episodes.
believe it or not, this blouse would be lovely and easily done using the colette jasmine blouse. i had this realization over the weekend, while i was prepping the pattern for something else entirely. the neckline would be beautiful in a simple lace and the shape would be chic and modern while still having a romantic feel to it. obviously the sleeves are infinitely adaptable: you can stick with the short sleeve included with the pattern or swap in a long or 3/4 sleeve for something more akin to mary's look. and who doesn't love a decorative button treatment?
what have you  been sewing from the 1910s lately?
pattern ideas continued here.
my downton abbey review here.
my additional downton abbey ramblings here.
my titanic/1910s inspired vogue 8409 here.