So… I want to make Simplicity 3503. It looks like this: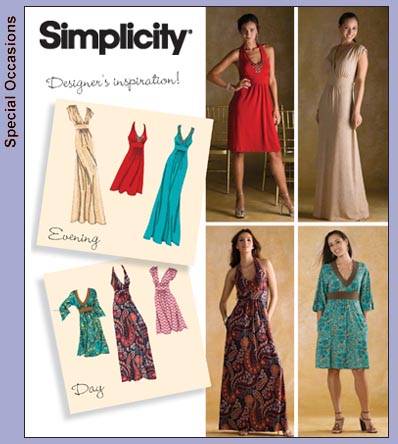 I want to make the lovely halter dress down here in the left hand corner. Only… I don't want to use knit material as the pattern dictates. Rather, I have this really lovely vintage cotton-blend fabric that has a pattern along one edge (which would be the bottom of the skirt).
Anyone got any suggestions for converting a knits fabric-based pattern into a non-knits fabric-based pattern? Should I cut one size bigger? Am I total fool?