(day three of my end-of-the-year UFO parade)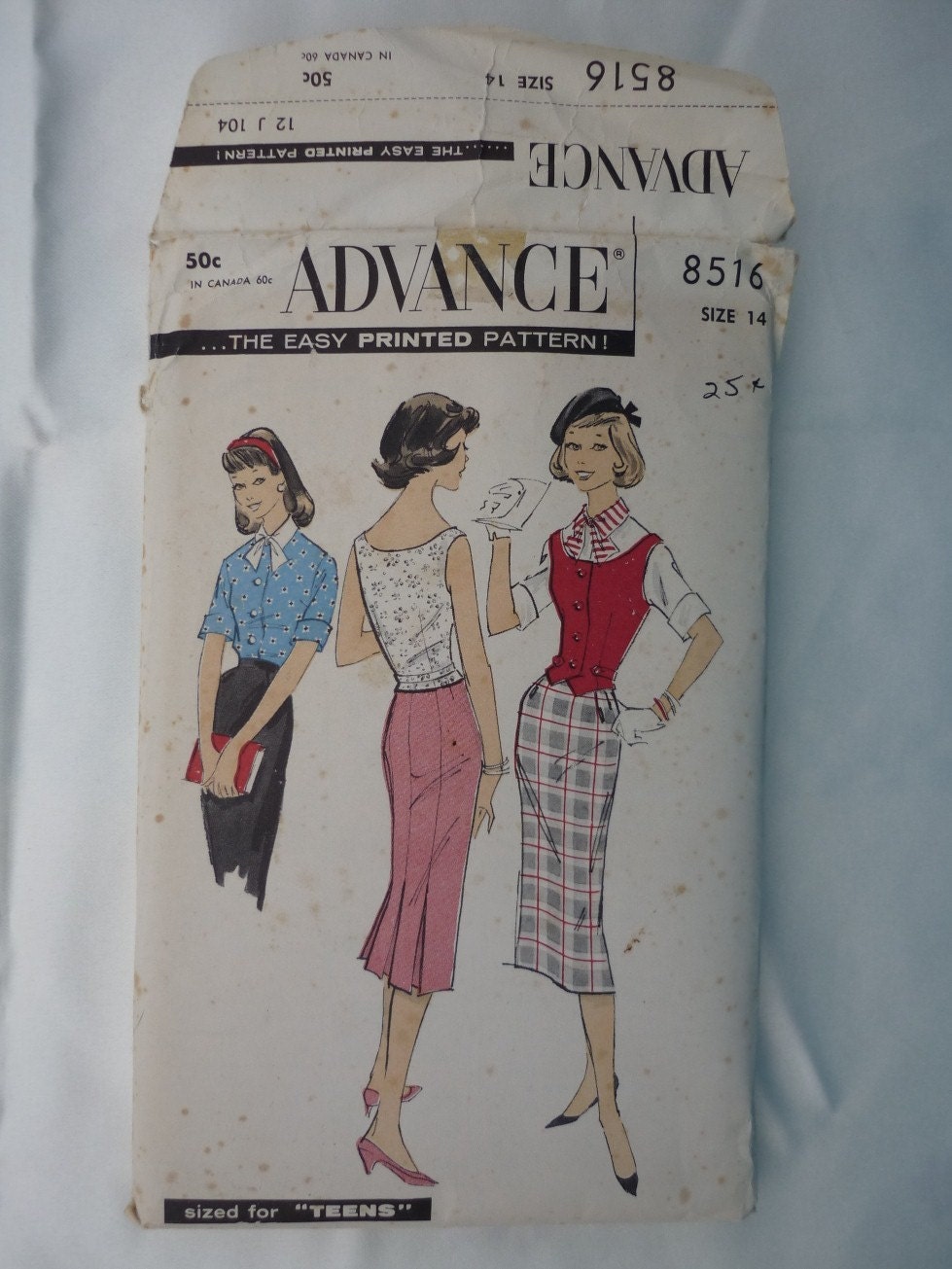 Pattern Description:
"TEEN BLOUSE, SKIRT AND WESKIT – THREE PARTS PERFECT to wear together or alone! SHORT WESKIT, dart fitted, buttons at front. Scoop neckline narrows at shoulders. Can be worn sleeveless or over blouse. Belt at waist buttons to side-front. (Cut for plaids – stripes – checks). BLOUSE has roll-up sleeves, contrasting collar and tie. SLIM SKIRT with low-placed box-pleats at back."
Pattern Sizing:
sz 14/34B
What did you particularly like or dislike about the pattern?
the entire look is retro but still classic and with just a touch of timelessness. wearing it today, you're expressing a point of view without wearing a costume. also, i liked the idea of a longer pencil skirt and thought the back pleats were a great design detail for adding walking ease. i'm horrible at vents!
Fabric Used:
liberty of london tana lawn "elysian" from fabric.com
"liberty" silk from elliot berman textiles, nyc (they called it "liberty" silk because apparently it comes from the same textile mill. i just loved how well it went with the pattern while also sort of clashing, with all of the busy-ness!)
Pattern alterations or any design changes you made:
none.
Would you sew it again? Would you recommend it to others?
it's an easy skirt with a cool look. definitely worth having on hand, and in more than one color.
Conclusion:
great pattern, great look.