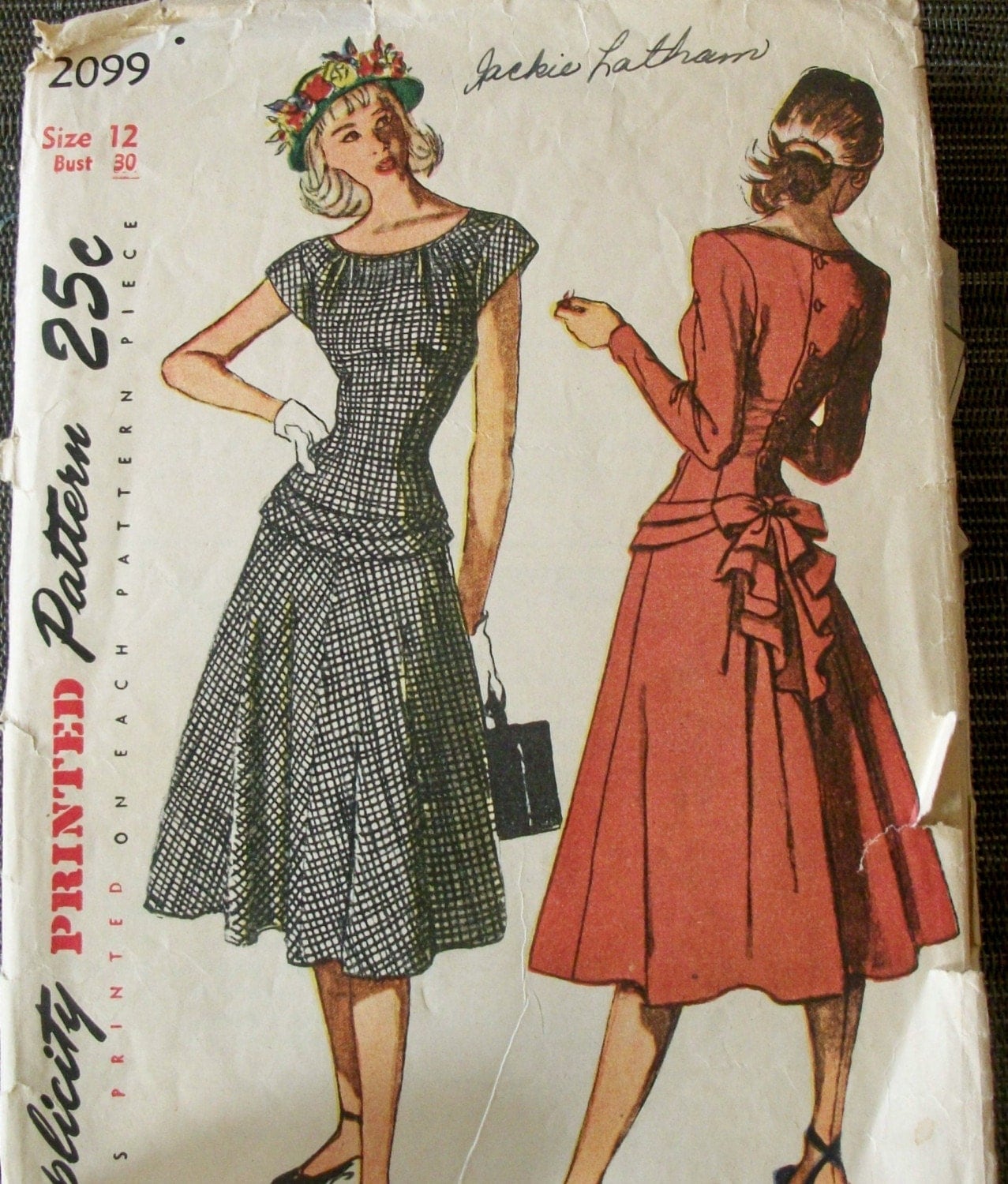 scored embroidered, tie-dyed denim at tissus reine in paris about two years ago while on a trip with my mom. she's actually the one that suggested using it for this pattern, but with the sizing so small and the necessary modifications to the bodice so difficult, i needed to catch up to it, skills-wise. i tried the threads article on grading, but was completely overwhelmed by the fractions and the math. it took me 3 or 4 hours to redraft the pattern this way.
finally, this past august, i had a chance to make a moulage. i knew that this would be a great test of how the moualge could work with a commercial pattern and a possibly one-time opportunity to get this pattern properly fitted.
i knew that, to really play with this pattern and bring some sense of modernity to it, i wanted to use leather as the trim on those waist bands, back bustle and bow. actually, i was on the fence about the bustle, but i had enough leather to go for it.
since this is a simplicity pattern, obviously the details are relatively basic.  the front bodice has gathers at the neckline instead of darts.  the back bodice has a fold-over facing.  the skirt is a simple tea-length flare, while the waist band pieces are straight pieces cut on a bodice so they can be folded over and shaped.  i (with the help of kenneth king) made a lot of changes, specifically to the skirt.  in addition to shortening the skirt, kenneth (and a little bit me) re-drafted it entirely, first creating a skirt moulage (in about 10 minutes–who even knew that was possible?).  i wanted to preserve the fullness of the back skirt, but without gathers, which i felt would be bulky and also not noticeable enough–i feared they would look more like an accident than a design detail.
also, because i was working with leather, which does not have a bias grain, we needed to re-draw the waist band pieces. this we accomplished by tracing the line of the waist and making two bands of different widths for the same effect.
j'ai fini… (in the right tense now! woot!)
voila!
full series of posts at puu's door of time:
part one
part two
part three