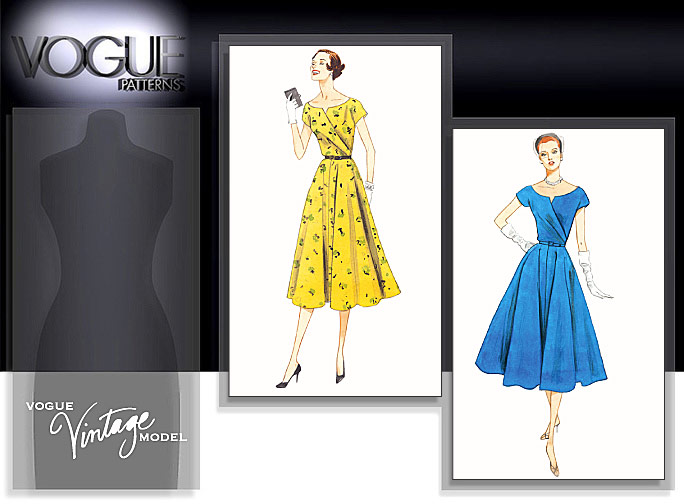 so, vogue's vintage reproduction series is interesting.  let's sum it up:
yay for accessible and commercially available vintage patterns!
yay for elegance!
boo for poor drafting and too much ease!
given #3, i decided to try something new and work with a moulage and a copy of lynda maynard's "de-mystifying fit," starting with the back bodice piece, redrawing the front piece, and shortening the skirt.
i'm particularly pleased with the fit in the back.
the front may need some work, but the biggest issue i tend to have–over-generous allowances in the bust area–feels like a non-issue after my moulage work.
and i think a shorter skirt, which obviously didn't require a moulage, is a highly satisfactory alternative to a tea-length.
full post and gusset-bashing antics at puu's door of time.
full review of Lynda Maynard's "De-Mystifying Fit" here.