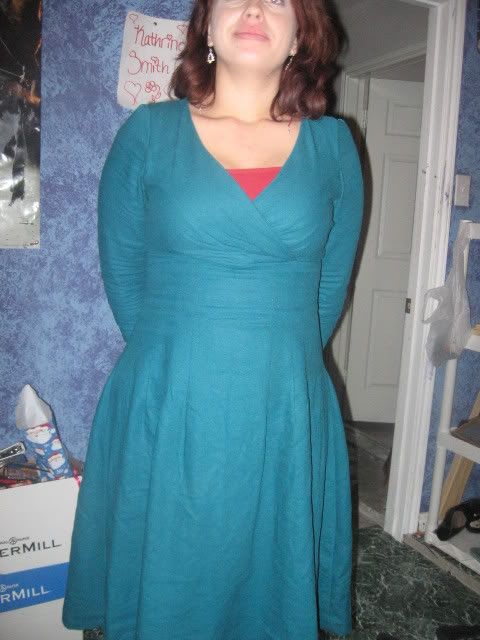 Here's the dress I made for the offic Christmas party that happened today.
It's a mixture of
Simplicity 3673, : The skirt and waist area
3774 : The upper part of the bodice
and Vogue 2903. : The sleeves
I made it from this green linen that had been waiting in my stash since last Spring. It was 50% off but still $5 a yrd, so I was saving it for something special. 3673 and 2904 are repros while 3774 is one of my favorite pattern tops, I've used it three times so far.
Here's a closer view of the bodice. t was actually a lot of fun to make the pleats and I've a coworker who has also sewed and she complimented my even pleats 🙂